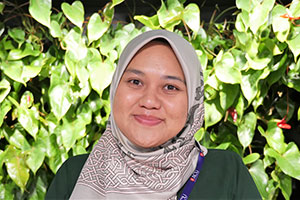 Dr Shaz Sazali
Research and Data Officer
MBBS, MPH (Health Economic Evaluation)
Shaz Sazali is a Research and Data Officer at the Institute of Positive Psychology and Education. She is also a university public health lecturer. Her qualifications are in medicine (MBBS), public health (MPH), and health economic evaluation. Her career interests are in data linkage, Indigenous issues and population health.
Email: shaz.sazali@acu.edu.au
Current projects involved in:
Cultivating Capabilities
Scots Indigenous
Triumphing
Conference publication:
The effect of neoadjuvant chemotherapy on breast cancer biomarkers, Taipei International Breast Cancer Symposium and International Oncoplastic Breast Surgery, 21 September 2012.