Dr Hanne Berthelsen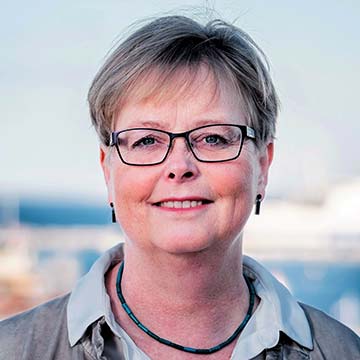 Associate Professor of Leadership and Organisation
Dr. Odont., MPH, DDS
Positive Psychology
Visiting from: Centre for Work Life and Evaluation Studies (CTA)
Malmö University, Sweden
Email: Hanne.berthelsen@mau.se
Dr Hanne Berthelsen holds a permanent position as Associate Professor of Leadership and Organisation at Malmö University, Sweden and visited IPPE in April 2019.
Her primary research interest is in the psychosocial work environment in human service organisations with emphasis on positive aspects of work life.
In her academic work, she has focused on the need of bridging practice and research. Since 2013, she has taken the role of principal investigator (PI) for a number of research projects aiming at further developing and validating tools for improved workplace surveys and follow-up methods. She is also part of the Steering Committee for the International COPSOQ (Copenhagen Psychosocial Questionnaire) Network and deeply engaged in the work leading to the third international version, COPSOQ III.
Current projects involved in
2017 – 2022: Organisational and social safety climate in human service organisations – developing proactive approaches and tools for research, practice and intervention (PI for part of the program)
2018 – 2020: Establishment of national norm values for the organisational and social work environment at Swedish workplaces (PI)
2017 – 2020: The impact of organisational and social work environment on care quality in dentistry (PI)