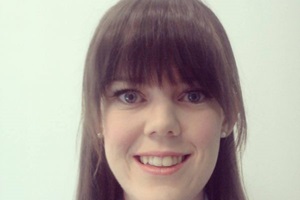 Dr Brooke Van Zanden
Research Project Officer
PhD, BA (Psychology) Honours Class I
Brooke is a Research Project Officer within the Positive Psychology Program at the IPPE. As a Research Project Officer, Brooke has assisted with quantitative and qualitative data analysis, completing literature reviews, survey creation, and data collection.
Brooke completed her honours at Western Sydney University in 2014, and was awarded the University Medal for her thesis on the relationship between adolescent's self-concept, academic achievement, and parent inferred self-concept. Brooke completed her PhD at the Institute for Positive Psychology and Education in 2018. Her thesis examined the psychosocial factors leading to gender disparities in young people's attitudes and enrolments in Science, Technology, Engineering and Mathematics.
Brooke is currently a Provisionally Registered Psychologist where she is completing her Masters in Clinical Psychology at the University of Wollongong. Brooke has a particular interest in the mental health of adolescents and young adults, and working with individuals who have experienced recurrent depression and anxiety.
Email: Brooke.VanZanden@acu.edu.au