ILSTE fosters a rich and dynamic research culture for Higher Degree Research students. Our students are located across four campuses and several work directly in our nationally funded research projects as aligned to their research.
Read their profiles below to find out more about the research topics these students are progressing and their supervisors.
In addition to our directly enrolled HDR students, many of our researchers supervise HDR students enrolled in other schools and faculties at ACU.
My research investigates the connections between the integrity of the initial purpose of NAPLAN and whether the data provided to schools is utilised to 'interpret student assessment data to evaluate student learning and modify teaching practice' (AITSL, 2014). This view will be explored in the context of the writing domain to question whether the NAPLAN test connects with the genesis of its policy intent particularly given the stagnation and longitudinal decline in the domain of writing.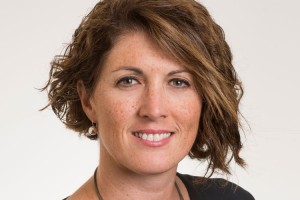 Christine Jackson
Research Project Officer/HDR Student
The past decade has seen videogames become an important facet in the economic, social and cultural tapestry of the twenty-first century. The popularity and ubiquitous nature of videogames currently characterizes the leisure time of many Australian families. The rise of the videogame genre has been scattered with debates over the values represented in games. These debates have largely surrounded the representation of violence, race and gender depictions. However, limited research has been conducted on videogames from a systemic functional linguistic (SFL) perspective and currently no research has been completed on the portrayal of character value positions in games from an SFL perspective. Therefore, this research project is concerned with explicating the semiotic construction of character evaluative stances in Action Adventure videogames. Specifically, the multimodal semiotic research draws on a critical review and synthesis of ongoing research into the meaning making resources of language and image to assist in the explication of character evaluative stances. This research will canvass implications for Systemic Functional Semiotic accounts of inter-modal meaning-making as well as for, curriculum and pedagogy in the twenty-first century.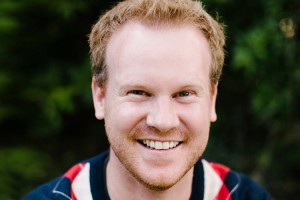 Nathan Lowien
Masters of Philosophy in Education
---
Flexibility through flipping: Teacher-based assessment adjustments for students with disability in flipped classrooms
Research shows that students with disability underachieve compared to their peers without disability. The Disability Standards for Education 2005 prescribe that they are to be provided with education 'on the same basis' as students without disability, and that education providers need to make 'reasonable adjustments' to curriculum, assessment and certification. The ARC-funded study (DP150101679) Effective Teacher-Based Assessment Adjustments for Students with Disability aims to explore the current state of teacher-based assessment adjustments for students with disability in secondary education and further strives to work with teachers to develop protocols for these assessment adjustments. This PhD study is linked to this ARC-funded project, and will compare teacher-based assessment adjustments for and achievement gains of students with and without disability in flipped classrooms and traditional classrooms. Flipped classrooms are characterised by an inversion of traditional homework and traditional classroom work – students watch a video that explains new concepts prior to class and work on engaging, more demanding tasks in the classroom. Due to the absence of direct instruction time the teacher has more time to engage with students, opening up opportunities to accommodate for students with disabilities.
Supervisors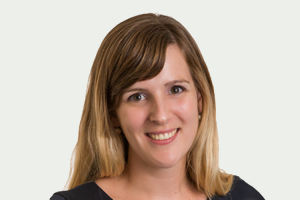 Marijne Medhurst
Research Assistant/HDR Student
---
To understand the nature of work as an infant and toddler specialist in early childhood teacher education.
This doctoral thesis is a qualitative study of infant and toddler teacher educators and infant and toddler teacher education in universities in Australia and New Zealand. It explores the work of a group of early childhood teacher educators who specialise in infant and toddler curriculum and pedagogy within a higher education community. The aim of this study is to understand in cultural-historical terms the nature of the work of infant and toddler specialists in Australia and New Zealand, the motive objects of their work, and what their perspectives on the status of infant and toddler content, knowledge and practice are.
The research aim for this study is:
To understand the nature of work as an infant and toddler specialist in early childhood teacher education.
The research questions for this study are:
What does being an infant and toddler teacher educator involve?
What is the sociohistorical context for their work?
What is their work directed at?
Supervisors
Katherine Bussey
Research Assistant/HDR Student
---
Developing repertoires for attitudinal expression in tertiary TEFL: Appraisal in multimodal reading and text creation pedagogy
The research is intended to develop and thoroughly investigate the efficacy of teaching evaluative language to learners of English as a foreign language at tertiary level through multimodal text analysis. The overarching question is "To what extent can repertoires for attitudinal expression in tertiary TEFL be developed through appraisal in multimodal reading and text creation pedagogy?" The focus of the study will be on the communication of attitude, comprising affect, judgements of social esteem and social sanction, and appreciation of the quality, significance and compositional nature of phenomena. In the light of this focus, the researcher carries out a two-phrase study comprising textbook examination and textbook adaptation/modification/supplementation process and teaching process to investigate the following subsidiary questions (1) How do images and language interact to construct attitudinal meaning in multimodal texts? (2) How could existing textbook materials be adapted/modified and supplemented to provide a basis for generating learning experiences to extend student repertoires for the expression of attitude? (3) How can developing students' knowledge about the construction of attitude in texts through image-language interaction be used as a basis for enhancing students' interpretation of attitudinal meaning and for their capacity to create texts that communicate attitudinal meaning through language and/or image-language relations?
Supervisors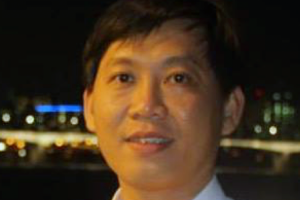 Phung Tien Nguyen
HDR Student
---
Exploring converged joint mediated engagement modes evident in caregiver and 0-3-year-old children in the family home setting
Children are growing up in a rapidly evolving technological landscape. Digital media have become ubiquitous in young children's lives at homes, pre-school centres, and in the community. The increasing presence of mobile devices in children's lives presents enormous challenges as well as opportunities for those responsible for the care of young children. Although, there is a plethora of empirical studies that have focused on digital media engagement of older pre-school children, we know very little about the digital practices of 0-3-year-old children and especially in home. Inspired by research on co-viewing and Bronfenbrenner's elements of the setting (role, place, time and physical features), this study explores 0-3-year-old children's converged joint mediated engagement practices that occur in the home.
This project is framed by the following research question:
According to the elements of the setting, where, how, when and which practices comprise the converged modes of joint mediated engagement occurring between children aged 0-3 years old and their caregivers in the family home?
Supervisors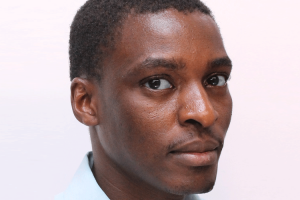 Timothy Katiba
Research Assistant/HDR Student
---
Effective teacher-based assessment adjustments and students' outcomes: global self-concept, academic self-concept and school satisfaction for students with and without disability.
My research experience has involved investigating the cognitive and social development of preschool children, especially children with special needs. Specifically, I am interested in how cognitive skills such as language skills and theory of mind influence children's expression of relational aggression towards their peers. My PhD project is focused on identifying effective adjustments in mainstream schools and investigating the impact of teacher-based assessment adjustments on academic self-concept and school satisfaction among secondary school students with disability.
Supervisors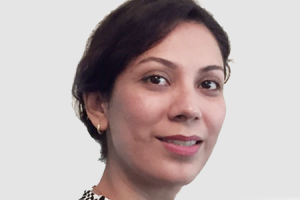 Maryam Razmjoee
---
Globalisation and cultural difference: A critical analysis of classroom action in dislocated globalising countries
Globalisation is an all-encompassing phenomenon that touches many aspects of people's lives. The current, unprecedented and dynamic migratory flows of people, propelled through a myriad of globalising forces, have resulted in an increased diversity of people worldwide. Indeed, many classrooms today are constituted by a vast array of cultural differences, as teachers move across once closed national boundaries to confront a student population unlike them. Teachers who stay in their home countries are no less affected as more and more of the world's people migrate in response to displacement, opportunity and global markets. These flows of people bring a nexus of otherness in the form of cultural difference.
This thesis will explore the nature of that difference, including how it interplays with classroom sociomateriality — how social actors interact with material entities like wall displays and resources, adornments and food. The overarching aim of this thesis is to investigate how the interplay of cultural difference and the sociomateriality of the classroom manifest in relations of power between teachers and students. This research will study teachers and students in two primary classrooms—one in Australia and the other in the United Arab Emirates. Comparative in nature it is deliberately configured to represent a world where cultural difference is problematic.
Supervisors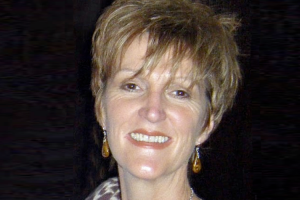 Lesley Friend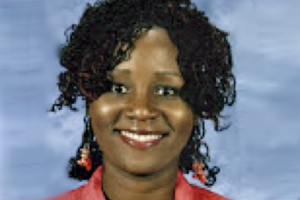 Bessi Stone
PhD Candidate