Dr Verena E Pritchard
Research Fellow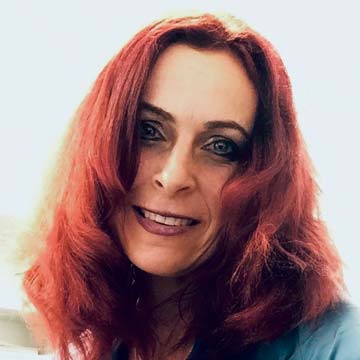 Verena Pritchard is a Research Fellow at the Institute for Learning Sciences & Teacher Education working on the project "the cognitive foundations of early educational skills" with Professorial Fellow Charles Hulme (Professor of Psychology and Education at the University of Oxford, United Kingdom). Her research at the institute focuses on identifying the cognitive predictors of early academic achievement and precursors of comorbid learning disorders with a view to informing intervention.
Formally a lecturer in psychology at ACU, Dr Pritchard joined the institute in July 2017. Graduating in 2007 (University of Canterbury, Christchurch, New Zealand), Dr Pritchard worked first as a post-doctoral fellow as a recipient of the Canterbury Medical Research Foundation Child Health Fellowship on two large-scale longitudinal studies tracing the neurodevelopmental and educational outcomes of children born very preterm and children prenatally exposed to methadone. This was followed by a fixed term lectureship in developmental psychology at the University of Canterbury and a continuing lectureship at Aberystwyth University (Wales, United Kingdom).
With a particular interest in the educational outcomes of at-risk children, Verena has published widely on issues relating to academic achievement, executive function, premature birth, assessment, and the sensitivity and specificity of school readiness frameworks with papers published in Child Development, JAMA Pediatrics, Developmental Psychology, Journal of Developmental & Behavioral Pediatrics, and Journal of Experimental Child Psychology. She also has specific research interests in the use of negative priming, DRM, and retrieval induced forgetting paradigms to study interference effects in memory and attention and the influence of exposure to negative social media content on cognitive processing and well-being.
P +617 3861 6138
L Level 4, 229 Elizabeth St, Brisbane QLD 4000, Australia
ORCID: 0000-0001-7748-0063
---
Research interests
Academic achievement and learning disabilities
Cognitive and educational outcomes of at-risk children
Paediatric psychology; neurodevelopmental outcomes associated with prematurity & in utero drug exposure
Factors influencing the transition to parenthood in families undergoing ART (IVF, DI)
Selective attention and memory; negative priming, DRM, and RIF paradigms
Impact of computer mediated communication on cognition and behaviour