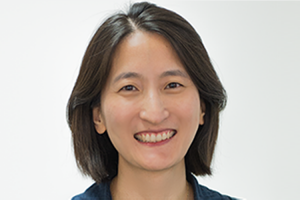 Dr Yoon-Suk Hwang
Research Fellow
Yoon-Suk Hwang is a Research Fellow at the Institute for Learning Sciences & Teacher Education. Prior to this role she was a lecturer in special education at Griffith University. Yoon-Suk's research aims at listening to the voices of disadvantaged people and investigating ways of enhancing the quality of their school, family and community life. Her recent research examined the applications of mindfulness intervention for improving behavioural and psychological wellbeing of individuals living with Autism Spectrum Disorder (ASD). Her research will continue to explore the potential of mindfulness intervention for empowering children and youth at risk who experience social, emotional, and/or learning difficulties and engaging them in life-long learning. As demonstrated in her authored book, A mindfulness intervention for children with Autism Spectrum Disorder: New directions in research and practice (in press, Springer), Yoon-Suk's publications seek to extend the scope of her research interests.
P +617 3623 7818
L Level 4, 229 Elizabeth St, Brisbane QLD 4000, Australia
---
Research interests
Mindfulness and wellbeing
Student voices and engagement
Diversity, disability and inclusivity
Youth at risk, transition and quality of life
Disability and family support
Bullying and Autism Spectrum Disorder
Arts-based inquiry
---
Competitive grants and projects
2017-2018 Teachers Health Foundation: Hwang, Y. S., Goldstein, H. & Singh N., Teacher wellbeing: A key to school and community success.
2010-2014 Trust Company: Saggers, B., Hwang, Y. S., Carrington, S., Campbell, M., Mercer, L. (QUT), Ashburner, J. (Autism Queensland), Experiencing bullying: Young people with Autism Spectrum Disorders and their families.
2012-2014 Major Strategic Initiatives Grants, Art, Education and Law Group, Griffith University: Hwang, Y. S., Roberts, J., & Klieve, H., Autism Spectrum Disorders: From mindblindness to mindfulness.
2010-2011 Thomas T. Roberts Fellowship, Awarded by the University of Sydney and funded by Philanthropy ANZ Trustees Limited: Hwang, Y. S., Can you hear me (in Singapore)? The inner experience of students with Autism Spectrum Disorders.
---
Research consultancy projects
2014 Sydney: Centre for Disability Studies, University of Sydney: Espiner, D., O'Connor, B., Hwang, Y. S., & O'Brien, P., Supporting students with Autism Spectrum Disorder and challenging behaviour within school settings: A literature review.
---
Publications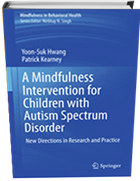 Video Resources
Dr Yoon-Suk Hwang - Mindfulness: Strengthening resilience and wellbeing of school communities
Dr Yoon-Suk Hwang Curriculum Vitae