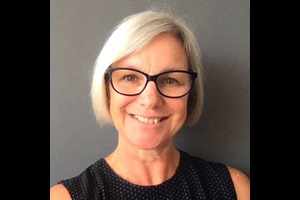 Dr Jenny Martin
Research Fellow
Jenny has contributed to the development of theory and method for researching student and teacher agency. In her PhD, she developed the Grammar of Agency (GoA) as a methodological tool for cultural psychological research in education. Her subsequent work has applied GoA to understanding practice in science education and teacher education, predominately concerned with promoting science learners as agentic participants in classrooms, preservice teachers' environmental agency and teachers' agentic professionalism. Currently, she is involved in the Learning-rich leadership in early childhood education project where GoA will be applied for the first time as a tool for understanding practice transformation. Her expertise includes applications of positioning theory to education research, participatory ethnography, discourse analysis, discursive psychology and includes video-based research design.
Early in her career in education, Jenny taught science in primary and secondary schools and mathematics in secondary schools. She subsequently worked as a teacher educator, including as a Professional Development Leader with the Victorian Department of Education and as a lecturer in science education at The University of Melbourne. Jenny was appointed as a full-time lecturer in science education and education studies at ACU in 2012.
In 2017, Jenny won the Australian Association for Research in Education Early Career Researcher Award. Jenny is currently on full time secondment as a research fellow in the Institute for Learning Sciences and Teacher Education.