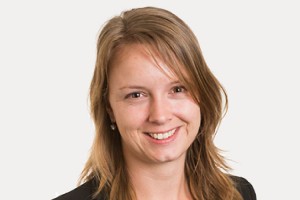 Dr Fabienne van der Kleij
Research Fellow
As a Research Fellow in the Assessment, Evaluation and Student Learning Research my main focus is assessment and how it can contribute to student learning. My Ph.D. focused mainly on feedback in computer-based assessment and reporting environments, which included feedback to both students and teachers. My research focus has expanded since I started working at ACU. Recent and ongoing research has focused on, for example, (formative) assessment for diverse students, including students with severe disability, formative assessment and curriculum in the Australian context, teacher assessment identity and assessment for learning in classroom practice. A recent international collaborative study (University of Twente) focused on identifying prerequisites for implementing formative assessment in classrooms. My most recent publications are journal articles in Assessment in Education: Principles, Policy & Practice and Review of Educational Research. Earlier versions of both articles have been awarded with a prestigious international award.
P + 617 3623 7428
E fabienne.vanderkleij@acu.edu.au
L Level 4, 229 Elizabeth St, Brisbane QLS 4000, Australia
---
Research interests
Assessment
Formative assessment
Feedback
Student voice
Computer-based assessment
Design research
Assessment for learning
Technology enhanced learning
Assessment for students with special needs
Curriculum, assessment and pedagogy
---
Competitive grants and projects
2018 Australian Catholic University Research Award For Women Academic Staff; F. Van der Kleij, Piloting a tool for enhancing secondary students' engagement with feedback. (2018)
2017-2018 Australian Catholic University Research Funding, Early Career Researcher Grant: F. van der Kleij, Towards Effective Feedback Practices: An Investigation into Teacher and Student Perspectives.
2014 Dutch Program for Practice Oriented Research: K. Schildkamp, B. Veldkamp, & F. van der Kleij, Review Study on Prerequisites for Effective Formative Assessment.
2012 T. Eggen, B. Veldkamp, & F. van der Kleij, Overview and Trends in Computerised Testing and Examinations in the Dutch Education System (Kennisnet).
---
Research consultancy projects
2015-2016 Craigslea State High School: Cumming, J., Adie, L., & van der Kleij, F., To strengthen the professional agency of teachers and thereby their impact on learning in the Craigslea State High School context
2012 Queensland Curriculum and Assessment Authority: Cumming, J., & van der Kleij, F. Evaluation of the Trial on the Guideline for Individual Learning and Preliminary Consideration of Assessment Issues for Year 11 and 12 students eligible for the Queensland Certificate of Individual Achievement.
Dr Fabienne Van der Kleij Curriculum Vitae