Professor Susan Broomhall FAHA
Gender and Women's History Research Centre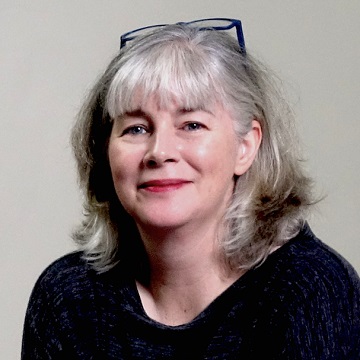 Areas of expertise: women and gender; emotions; science, technologies, and knowledge practices; material culture; cultural contact and global encounters; heritage of the early modern world
ORCID ID: 0000-0002-6018-5743
Email: susan.broomhall@acu.edu.au
Location: ACU Melbourne Campus
Susan Broomhall leads the Gender and Women's History Research Centre in the Institute for Humanities and Social Sciences. She is the author of numerous books, including Women and the Book Trade in Sixteenth-Century France (Ashgate/Routledge, 2002); Women's Medical Work in Early Modern France (Manchester UP, 2004); Women and Religion in Sixteenth-Century France (Palgrave, 2006); with Jenny Spinks, Interpreting Early Modern Women in the Low Countries: Feminizing Sources and Interpretations of the Past (Ashgate, 2011); with David Barrie, Police Courts in Nineteenth-Century Scotland, Volume 1: Magistrates, Media and the Masses; Volume 2: Boundaries, Behaviours and Bodies (Ashgate/Routledge, 2014) (winner of the Frank Watson Prize for the Best Book in Scottish History) and, with Jacqueline Van Gent, Gender, Power and Identity in the and the Early Modern House of Orange-Nassau (Routledge, 2016) and Dynastic Colonialism: Gender, Materiality and the Early Modern House of Orange-Nassau (Routledge, 2016)
---
Select publications
Gender and the Dutch East India Company, Amsterdam UP, contracted.
Gender and agency in Jesuit circulations across East Asia, 1580-1650, ARC Humanities Press, contracted.
With James Daybell, Glove Cultures in Early Modern England, Amsterdam UP, contracted.
"Catherine de Médicis, la politique et les émotions, ou la pratique d'une politique d'émotions". Catherine de Médicis. Actes du colloque de Blois, 2019. eds Caroline zum Kolk and Guillaume Fonkenell, forthcoming.
"Feeling Power: Gender and political authority in early modern France," in The Routledge Handbook for French History, ed. David Andress, forthcoming.
"Controlling powerful women: the emotional historiography of Catherine de Medici," Recovering Women's Past, ed. Séverine Genieys-Kirk, forthcoming.
"Le rôle des émotions genrées dans le cadre de la ratification du Traité de Cambrai, 1529-1530". La Paix des Dames. eds Laure Fagnart and Nicolas Le Roux. Presses universitaires François-Rabelais, forthcoming.
The Identities of Catherine de' Medici, Brill, contracted.
"Alter-egos: Mediterranean agents negotiating identity at the dawn of the Franco-Ottoman alliance". Significant Others: Aspects of Alterity in the Premodern World, eds Zita Rohr and Jonathan Spangler, forthcoming.
"Voicing sexual and social resistance in seventeenth-century Manila" Strident Voices, Dissenting Bodies: Subaltern Women's Narratives, eds Samraghni Bonnerjee and Ethel Maqeda, forthcoming.
"Belon, Palissy, Ronsard and the War for the Forests of France," The Long Reach of War: Medieval and Early Modern Experiences (eds) Anne Scott and Claire McIlroy, forthcoming.
"Devastated Nature: The emotions of natural world catastrophe in sixteenth-century France," for Trauma in the early modern period (eds) Erin Peters and Cynthia Richards, Lincoln: University of Nebraska Press, forthcoming.
"Shaping family among Korean migrant potters in Tokugawa Japan" in Keeping Family in an Age of Long Distance Trade, Discovery and Settlement 1450-1850, ed. Heather Dalton, Amsterdam University Press, forthcoming.
"Portal of hopes and dreams: Serafin Gučetić as conduit and contact zone between France and the Ottoman Empire," Portals: Spaces of Encounter, Entanglement and Exchange in South-East Europe 1200-1800 (eds) Mirko Sardelić and Katrina O'Loughlin, forthcoming.
"Conceptualising an emotional history of the VOC from the mid-Western Australian coast," Heritage, history and emotions: Affective legacies of early modern global encounters (eds) Jacqueline Van Gent and Elizabeth Reid, Routledge, forthcoming.
"Gender, Age, and Identity", A Cultural History of Death in the Renaissance 1450-1650, ed. Gordon Raeburn, Bloomsbury, forthcoming.
A Cultural History of Emotions, eds. Susan Broomhall, Andrew Lynch, Jane Davidson (Bloomsbury, 2019)
'Catherine's Tears: diplomatic corporeality, affective performance, and gender at the sixteenth-century French court,' Fluid Bodies and Bodily Fluids in Premodern Europe: Bodies, Blood, and Tears in Literature, Theology and Art, eds Anne Scott and Michael Barbezat (ARC Humanities, 2019), pp. 55-72.
'Cross-Channel Affections: Pressure and persuasion in letters to Calvinist refugees in England, 1569–1570,' Feeling Exclusion: Religious Conflict, Exile and Emotions in Early Modern Europe, eds Giovanni Tarantino and Charles Zika (Routledge, 2019), pp. 27-43.
'Cross-Channel Conflict: The Challenges of Growing up in Minority Calvinist Communities across the Channel,' Childhood, Youth and Religious Minorities in Early Modern Europe, eds T. Berner and L. Underwood (Palgrave, 2019), pp. 167-189.
The Routledge History of Emotions in Europe, 1100-1800, eds. Andrew Lynch and Susan Broomhall (Routledge, 2019)
'Early Modern Emotions and Global Encounter as Gender History: The Dutch East India Company in Korea,' Sixteenth-Century Journal, 50, 1, (2019) pp. 82-90.
'Heart Tombs: Catherine de' Medici and the Embodiment of Emotion,' The Feeling Heart in Medieval and Early Modern Europe: Meaning, Embodiment, and Making, eds. Katie Barclay and Bronwyn Reddan (de Gruyter, 2019), pp. 143-161.
'Materializing women: Dynamic interactions of gender and materiality in early modern Europe,'The Routledge History of Women in Early Modern Europe, ed. Amanda Capern, (Routledge, 2019), pp. 311-334.
with Andrea Gaynor and Andy Flack, 'Frogs and feeling communities: a study in history of emotions and environmental history,' Environment and History, 2019, online pre-publication from 2019.
'Ruling Emotions: Affective and emotional strategies of power and authority among early modern European monarchies,' The Routledge History of Monarchy, eds E. Woodacre, L. Dean, C. Jones, R. Martin and Z. Rohr (Routledge, 2019) pp. 668-684.
'Medical and scientific understandings,' A Cultural History of the Emotions in the Late Medieval, Reformation and Renaissance Age (vol. 3) eds. Broomhall and Lynch,(Bloomsbury, 2019), pp. 13-29.
'"Such fragile jewels": The Emotional Role of Chinese Porcelain Early Modern Jesuit Missions,' Changing Hearts: Performing Jesuit Emotions between Europe, Asia and the Americas. eds Yasmin Haskell and Raphaele Garrod (Brill, 2019), pp. 261–283.
''Let me weep for such a feeling loss': The emotional significance of Shakespeare's heritage,' Historicising heritage and emotions: The affective histories of blood, stone and land, ed. Alicia Marchant (Routledge, 2019), pp. 99-113.
'東亞女性與婚姻有關的移民,1500-1650 (Women's marriage-related migration across East Asia, 1500-1650),' 亞洲女性婚姻移民 : 'Mobility and Agency, ed. Su-Lin Yu (Taiwan, 2019), pp. 3-24.
Projects
Academy of Korean Studies, 'Korean Research Centre,' with Joanna Elfving-Hwang, Sam Han, Nicola Fraschini, 2020-2025.
EU COST Action 'People in Motion: Entangled Histories of Displacement Across the Mediterranean, 1492-1923,' led by Giovanni Tarantino (University of Florence), 2019-2022.
Leverhulme Trust, 'Writing Doctors: Representation and Medical Personality, ca. 1660-1832', with Clark Lawlor, Allan Ingram, 2019-2021.
Arts and Humanities Research Council, UK, Follow-On Funding, 'Gendered Interpretations at the Victoria & Albert Museum and the Vasa Museum,' with James Daybell, Svante Norrhem, Jacqueline Van Gent, Nadine Akkerman, 2019-2020.
ARC Discovery, 'Gendering the Italian Wars, 1494-1559', with Carolyn James, Lisa Mansfield, 2018-2020.
Academy of Korean Studies, 'Intimate Feelings and Demographic Change: The Emotions of Migration and Multiculturalism in South Korea', with Amalya Ashman, 2018-2019.
Arts and Humanities Research Council, UK, Network, 'Gendered Interpretations at the Victoria & Albert Museum and the Vasa Museum,' with James Daybell, Svante Norrhem, Jacqueline Van Gent, Nadine Akkerman, 2017-2018.
ARC Future Fellow, 'Emotions of Power: Strategic affection in the correspondence of Catherine de Medici,' 2013-2020.
Department of Environment and Energy, 'Rivers of Emotion - An Emotional History of the Swan & Canning Rivers,' with Gina Pickering, 2012.
ARC Centre of Excellence, 'Centre of Excellence for the History of Emotions,' with Philippa Maddern, Jane Davidson, Andrew Lynch, Robert White, Yasmin Haskell, David Lemmings, Stephanie Trigg, Charles Zika, Peter Holbrook, Juanita Ruys, Jacqueline Van Gent, Shino Konishi, Paul Gibbard, 2011-2017.
ARC Discovery, 'Gender, Power and Identity in the Early Modern Nassau Family,' with Jacqueline Van Gent, Susie Protschky, Michaela Hohkamp, 2010-2013.
ARC Discovery, 'Reading the Signs Disaster Apocalypse & Demonology in European Print Culture 1450 to 1700,' with Charles Zika, Jenny Spinks, 2009-2013.
Office of Learning and Teaching (ALTC), 'Articulating lifelong learning in Tourism: Dialogue between humanities scholars and travel providers,' with Tim Pitman, 2008.
ARC Linkage, 'Engaging with Place - An Interdisciplinary Framework for Place Based Research & Practice,' with Jeff Malpas, Joan Barclay Lloyd, John Griffiths, Christopher Wood, Australian Studying Abroad, 2007-2009.
ARC Discovery, 'Voicing the Welfare State: Experiences of the Sixteenth-Century French Poor,' 2006-2008.
ARC Special Research Initiatives, 'A Web-Based Humanities Image Database and Descriptive Catalogue for Academic, Industry and Community Application,' with Bronwyn Stocks, Richard Pannell, 2005-2006.
ARC Network, 'Network for Early European Research,' 2005-2009.
ARC Linkage, 'Household Strategies and Dynamics in England, 1400-1830,' with Pam Sharpe, Philippa Maddern, Stephanie Tarbin, Vanessa Harding, 2005-2007.
ARC Network, 'Research Development in Medieval and Early Modern European Social and Cultural Studies,' with Andrew Lynch, Philippa Maddern, Robert White, Pam Sharpe, Patricia Crawford, Anne Scott, David Tunley, Claire McIlroy, Yasmin Haskell, Toby Burrows, 2004.
ARC Discovery, 'Beyond The Family: Fragmented Relationships and Household Strategies in England 1400 - 1830,' with Philippa Maddern, Pam Sharpe, 2003-2007.
ARC Discovery/DECRA, 'Gender and the production of early modern French medicine,' 2002-2004.
Accolades and awards
CHASS Australia Prize for Distinctive Work, 2017
Frank Watson Prize for the Best Book in Scottish History, 2015-16
Fellow, Australian Academy of the Humanities, 2012
Society for the Social History of Medicine Essay Prize, 1999
Bibliographical Society of Australia and New Zealand Essay Prize, 1997
Editorial and advisory roles
Editor of Parergon: The Journal of the Australian and New Zealand Association for Medieval and Early Modern Studies
Series Editor, Gender and Power in in the Premodern World, published by ARC Humanities Press.
Advisory Board: Australian Research Council Centre of Excellence for the History of Emotions.
Advisory Board: Centre for the Study of Emotions in Cross-Cultural Exchange, Croatia.
Editorial Board: Pakistan Journal of Historical Studies (Indiana UP).
Editorial Board: Early Modern French Studies (Taylor & Francis).
Editorial Board: Limina: A Journal of Historical and Cultural Studies (online)
Grants and agency review
Humanities and Creative Arts panel for Excellence in Research for Australia (ERA).
Humanities and Social Sciences review panel of the Swedish Research Council's Research Environment Grants.
Public engagement
Exhibition research contributor, Bewogen Beeld: Op Zoek Naar Johan Maurits (Shifting Image: In Search of Johan Maurits) Mauritshuis, The Hague, 2018-19.
Researcher/presenter, Emotional histories: The Dutch in the Indian Ocean, Audio Guide for Travellers and Traders in the Indian Ocean World, Western Australian Museum, Fremantle, 2016-17.
Lead researcher, The Zest Festival, 2012-2016 (Winner of the CHASS Australia Prize for Distinctive Work, 2017)