HBMRC will host two public lectures in 2021, they will be available for the public to view and attend. The webinars will consist of research presentations and Q&A from prominent practitioners and researchers in the field. Details and further information on each webinar can be found below (specific details on topics and speakers are updated closer to the date and are subject to change).
---
Adolescent mental health: inequalities, correlates and consequences across time and place
Date: Thursday 29 April 2021
Time: 5 – 6pm (AEST)
8 – 9am (GMT)
Location: Online
Presenter
Associate Professor Praveetha Patalay
University College London, UK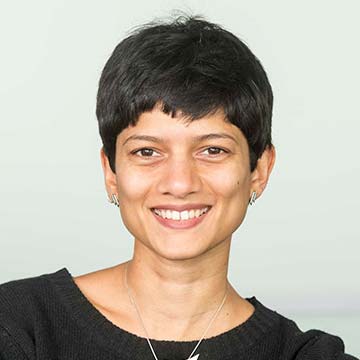 Praveetha Patalay is an Associate Professor at UCL. Her research focuses on mental health through the life course, health inequalities and the intersection between physical and mental health. She is interested in how we can achieve better health and wellbeing through our lives and the universal interventions and structural changes that might be needed to support this. She has received much recognition for her research to date, including being named on Forbes' 30 under 30 list for science and healthcare a few years ago and most recently the ESRC Impact Prize for the impact of her mental health research on public policy.
Abstract:
Young people's mental health is of growing concern with evidence from many countries highlighting increasing difficulties in current generations of adolescents. Associate Professor Praveetha Patalay will present recent findings examining the correlates and consequences of adolescent mental health across generations and across countries. The importance of considering mental health findings in the social-cultural contexts and environments in which they are generated and the implications of the time- and place-sensitive findings for public policy and intervention will be discussed.
---
The End of Normal
Date: Wednesday 25 August, 12-1pm (AEST)
Tuesday 24 August, 7-8pm (PDT)
Location: Online
Presenter
Professor Steven C. Hayes
University of Nevada, USA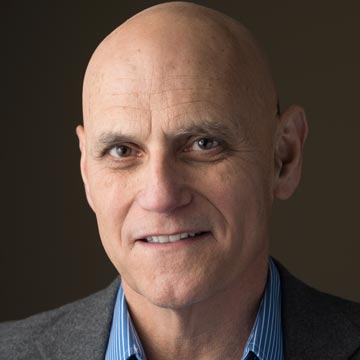 Steven C. Hayes is a Nevada Foundation Professor of Psychology in the Behavior Analysis Program at the University of Nevada. An author of 46 books and nearly 650 scientific articles, he is especially known for his work on 'Acceptance and Commitment Therapy' (ACT), which is one of the most widely used and researched new methods of psychological intervention over the last 20 years. Dr Hayes has received several national awards, such as the Lifetime Achievement Award from the Association for Behavioural and Cognitive Therapy. His popular book Get Out of Your Mind and Into Your Life for a time was the best-selling self-help book in the United States, and his new book A Liberated Mind has been recently released to wide acclaim. His TEDx talks have been viewed by over 600,000 people, and he is ranked among the most cited psychologists in the world.
Abstract:
For nearly 150 years normative concepts have dominated our public conversation about the implications of science for our own health and behaviour. These concepts are not just deeply embedding in our family conversations as we discuss psychiatric disorders, special education placements, or your uncle's cancer diagnosis ¬– they have dominated science itself. Even school children learn about averages and standard deviations, about bell curves and their own percentile rankings. Psychology refines its measure and designs by these normative ideas, and the methodology of controlled studies are driven by them. All of this is occurring without realising how recent these ideas are, their extensive and checkered past in eugenics, and the mathematical assumptions built into them that simply cannot be met.
As a simple mathematical reality, normative concepts do not work if you want to apply science findings to unfolding individual human lives – such as your own or those of your children.
In this talk I will describe why that is, and how the modern world is going through a major cultural transition as we see the end of 'normal' in areas as disparate as gender pronouns, education, news streams, and psychotherapy.
Even though it may feel frightening, I will explain why this change is long overdue and how science is working to create a new era of what my colleagues and I are calling 'idionomic' concepts that will fill the void with tools we can actually use to live empowered human lives.
---