HBMRC will host two public lectures in 2021, they will be available for the public to view and attend. The webinars will consist of research presentations and Q&A from prominent practitioners and researchers in the field. Details and further information on each webinar can be found below (specific details on topics and speakers are updated closer to the date and are subject to change).
---
Adolescent mental health: inequalities, correlates and consequences across time and place
Date: Thursday 29 April 2021
Time: 5 – 6pm (AEST)
8 – 9am (GMT)
Location: Online
Presenter
Associate Professor Praveetha Patalay
University College London, UK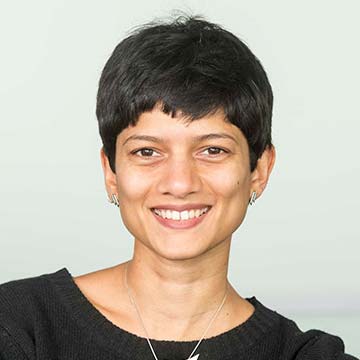 Praveetha Patalay is an Associate Professor at UCL. Her research focuses on mental health through the life course, health inequalities and the intersection between physical and mental health. She is interested in how we can achieve better health and wellbeing through our lives and the universal interventions and structural changes that might be needed to support this. She has received much recognition for her research to date, including being named on Forbes' 30 under 30 list for science and healthcare a few years ago and most recently the ESRC Impact Prize for the impact of her mental health research on public policy.
Abstract:
Young people's mental health is of growing concern with evidence from many countries highlighting increasing difficulties in current generations of adolescents. Associate Professor Praveetha Patalay will present recent findings examining the correlates and consequences of adolescent mental health across generations and across countries. The importance of considering mental health findings in the social-cultural contexts and environments in which they are generated and the implications of the time- and place-sensitive findings for public policy and intervention will be discussed.
---
Wednesday 25 August 2021 – Professor Steven Hayes