Dr Verónica Gómez Sánchez
Research Fellow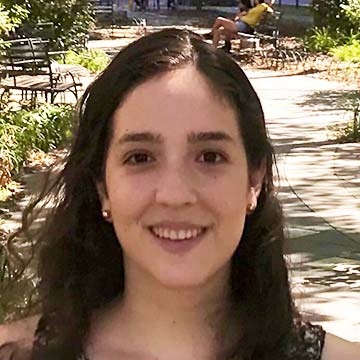 Areas of expertise: Philosophy of Mind/Cognitive Science; Metaphysics; Philosophy of Science.
ORCID ID: 0000-0002-1419-6660
Email: Veronica.GomezSanchez@acu.edu.au
Location: ACU Melbourne Campus
My main research interests are in Metaphysics, Philosophy of Mind, and Philosophy of Cognitive Science. The overarching goal of my current research is to understand how the structure and laws studied in non-fundamental sciences (especially cognitive science) fit into the physical world. I expect to receive my PhD in Philosophy from Rutgers University, New Brunswick in 2021."