Professor Roger Crisp
Professorial Fellow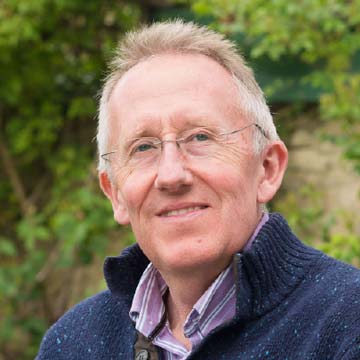 Areas of expertise: ethics; political philosophy; practical ethics
Email: roger.crisp@acu.edu.au
Professor Roger Crisp is Professor of Moral Philosophy at the University of Oxford and Uehiro Fellow and Tutor in Philosophy at St Anne's College, Oxford. His work falls principally within the field of ethics, in particular metaethics, normative ethics, and applied ethics.
Professor Crisp was President of the Mind Association, 2017-18, and is Chair of the Management Committee of the Oxford Uehiro Centre for Practical Ethics.
---
Select publications
Sacrifice Regained: Morality and Self-interest in British Moral Philosophy from Hobbes to Bentham. Clarendon Press, 2019.
The Cosmos of Duty: Henry Sidgwick's Methods of Ethics. Clarendon Press, 2015.
Aristotle, Nicomachean Ethics (trans. with intro.). Cambridge University Press, 2nd rev. edn. 2014.
Oxford Handbook of the History of Ethics (ed.). Oxford University Press, 2013.
Reasons and the Good. Clarendon Press, 2006.
Mill on Utilitarianism. Routledge, 1997.
Public engagement
Appointments and affiliations
Member of Steering Committee, European Society for Moral Philosophy, 2016-
Findlay Visiting Professor, Department of Philosophy, Boston University, 2010-11
Editorial roles
2017- Member of Advisory Council, Journal of Political Theory and Philosophy
2015- Editorial Consultant, History of Philosophy Quarterly
2011- Member, Advisory Board, International Journal of Well-Being
2009- Member, International Editorial Advisory Board, Iris: European Journal ofPhilosophy and Public Debate
2006- Member, Editorial Board, Ethics
2006- Associate Editor, Utilitas