Dr Renée Bolinger
Research Fellow (part time)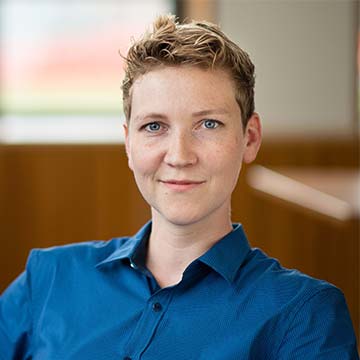 Areas of expertise: Moral, social, and political philosophy
ORCID ID: 0000-0002-1351-1892
Location: ACU Melbourne Campus
My research interests broadly concern the ways that agents' moral and civil rights ground claims concerning informal social norms and conventions, especially as they relate to managing risk. I also have interests in social and political philosophy of language, specifically slurs, epithets, and hate speech; the use of statistical information for racial profiling, statistical discrimination, predictive policing and sentencing; and just war. My current book project explores how the public meanings created by social norms shape agents' rights and reasonable demands on each other, and can be leveraged to give content to the notion of 'reasonable mistakes' in consent and self-defense.
I received my PhD in Philosophy from the University of Southern California in 2017, was a postdoctoral fellow at Australian National University (2017-2019), and am now an Assistant Professor in Princeton's Department of Politics and the University Center for Human Values.
---
Select Publications
Appointments and Affiliations
Assistant Professor, Department of Politics and University Center for Human Values, Princeton University (2019- present) Research Fellow, School of Philosophy, Australian National University (2017-2019)
Editorial Roles
Lead Guest editor for Synthese Special Issue, 'Norms for Risk', together with Alan Hájek and Seth Lazar.
Public Engagement
My work on statistical evidence and profiling was featured in the podcast Hi-Phi Nation (Season 3, Ep1: The PreCrime Unit). Listen to the podcast