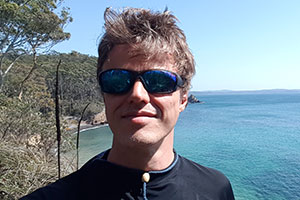 Dr Ole Koksvik
Philosophy
BA (Bergen), MA (Monash), PhD (ANU)
Email: Ole.Koksvik@acu.edu.au
I have a Bachelor of Arts from the University of Bergen; honours and masters from Monash University (the latter received the Vice-Chancellor's Commendation for Masters Thesis Excellence); and a PhD from the Australian National University. Before joining ACU in 2019 I held postdocs at the ANU and the University of Bergen, and then a research fellowship, also in Bergen.
My research is focused in two areas. At the intersection of philosophy of mind and epistemology I focus on conscious experience, especially on its role in human rationality. In my book, Intuition as Conscious Experience, I argue that intuition is a type of experience which justifies belief for the same reason as why perceptual experience does. In political philosophy I focus on the moral obligations we the affluent have to the very poor. I ask whether the widespread practice of giving priority to compatriots over the much greater need of the distant poor is justified, and whether certain business relationships give rise to significant obligations to alleviate poverty. Finally, I also have a growing research interest in metaethics, particularly moral epistemology, and most especially the correct role of intuition in this area. In my most recent work in this area I argue that adopting the correct view of intuition strongly influences how we must correctly proceed to learn about moral matters.
---
Key publications
Books
Intuition as Conscious Experience. Routledge. Forthcoming.
Journal articles
"Profiting from Poverty". Canadian Journal of Philosophy. 2019.
"Phenomenal Contrast: A Critique". American Philosophical Quarterly 52.4 (2015): 321–334.
"Intuition and Conscious Reasoning". Philosophical Quarterly 63 (2013): 709 – 715.