Meet the team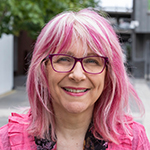 Prof Sandra Jones
Pro Vice-Chancellor (Research impact) - Melbourne
Professor Sandra Jones provides leadership, advice and support for our research engagement and impact strategy across the university's research areas. Prior to her current appointment Sandra was the Pro Vice-Chancellor (Engagement), establishing ACU Engagement as a critical unit in advancing the quality, consistency and awareness of its activities in community engagement and research engagement; and the Director of ACU's Centre for Health and Social Research (CHaSR). Sandra joined ACU in 2014 after more than a decade as the Founding Director of Australia's largest social marketing research group at the University of Wollongong. Sandra also leads the Autism at ACU research program, including conducting autism research, mentoring autistic academics, and supervising honours and postgraduate students conducting autism research.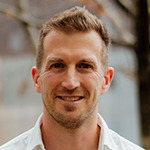 Dr Andy King
Academic Lead, Research Translation and Impact - Melbourne
Andy is the Academic Lead, Research Translation and Impact, with responsibility for coordinating ACU's knowledge translation activity, including research impact and engagement. He is also responsible for impact and engagement work within the portfolio of Health, Biomedical Sciences and Psychology research programs at ACU. By working closely with active researchers and research support staff, Andy is committed to fostering impactful, high quality research. Andy is a researcher and scientist by background, with 15 years' experience conducting laboratory and applied research in human metabolism. Since completing his PhD in 2015 he has held roles as a post-doctoral research fellow in the Mary Mackillop Institute for Health Sciences and as a senior lecturer (exercise nutrition & metabolism) at Leeds Beckett University (UK), where he established a sports science clinic to embed his research into practice with elite and amateur athletes.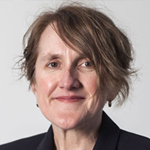 Jeanine Parsons
Research Impact Executive Advisor – Melbourne
Jeanine provides strategic advice and project support to the Pro Vice-Chancellor, Research Impact and leads the preparation of the university's submission to the ARC Engagement and Impact Assessment. Other roles she has held at ACU include Research Engagement Manager (2019–2022), Senior Manager, Research Services (2017–2018) and Graduate Research Manager (2014­–2017).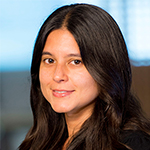 Dr Fatima Ghani
Research Impact Coordinator - Brisbane
Fatima is a researcher with over 20 years' experience in public health projects involving communicable and non-communicable diseases, urban health and gender, and in roles involving health promotion, policy development, data analysis and research-to-policy translation informing the Australian and Malaysian Public Health Sectors as well as international research projects aimed at accelerating the Sustainable Development Goals for UN agencies (UNDP, UNFPA and UN Women). She completed a Bachelor of Nursing, a Master of Public Health and a PhD in social epidemiology as part of the Centre of Research Excellence in Healthy, Liveable and Equitable Communities to inform ecological interventions supporting active living and ageing communities, funded by the National Health and Medical Research Council.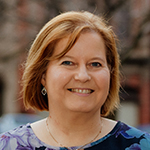 Lisa Lavey
Operations Manager (Impact) - Melbourne
Lisa Lavey is the Operations Manager for the Research Impact Unit in the Deputy Vice-Chancellor (Research and Enterprise) portfolio. Lisa joined ACU in 2019 as the National Operations Manager for ACU Engagement where she was a key member of the leadership team. Lisa supported the achievement of the Pro Vice-Chancellor's strategic objectives by managing the operations of the ACU Engagement unit, including management of the Unit's resources to ensure effective service delivery. Lisa was also responsible for the operational management/leadership of all operations staff within the Unit.
Lisa has extensive research administration, management, and executive support experience in universities and other organisations and enjoys working in an environment where she can make a difference. She was previously the Research Administration Manager in the Monash University School of Rural Health for over 14 years.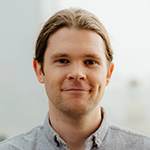 Josh Beard
Research Visualisation Manager - Melbourne
Josh joined ACU in 2014 developing materials for the Centre for Health and Social Research across numerous social marketing and community engagement projects. Having previously worked in a similar capacity for University of Wollongong's Centre for Health Initiatives, he has experience in design for both community and research engagement. With a wide design scope Josh creates effective communication channels between end-users and researchers to facilitate collaborative knowledge transfer.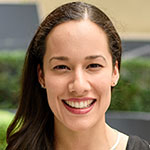 Dr Chloe Gordon
Research Associate - Melbourne
Dr Chloe Gordon is a Research Associate at the Melbourne Campus. She is a qualified teacher and holds a PhD in Education/Public Health from the University of Wollongong. Chloe joined ACU in 2014 as a casual professional within the Centre for Health and Social Research. She is passionate about using research to improve the health, education and social outcomes of vulnerable populations. Chloe is particularly interested in child and adolescent health and wellbeing.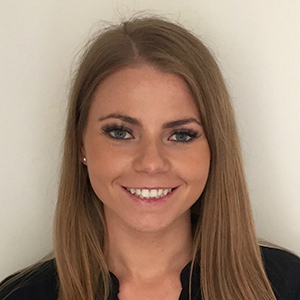 Jennifer Lowe
Research Associate - Melbourne
Jennifer is a Research Associate at the Melbourne Campus who joined ACU in 2021. She holds a Bachelor of Commerce (Honours) with a Double Major in Marketing and Interactive Marketing. Jennifer's PhD in Public Health is being conducted in collaboration with the Public Health Palliative Care Unit and Olga Tennison Autism Research Centre at La Trobe University. She is passionate about improving autistic adults' experiences with health care service providers including palliative care, end-of-life, grief and bereavement contexts.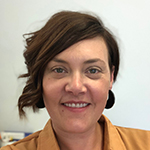 Bree Seamer
Autism at Uni Program Coordinator - Ballarat
On maternity leave until April 2023
Bree joined the Autism at Uni team in late 2019. Whilst she does not have a lived experience with Autism, she has a Bachelor of Applied Science and an extensive background in working with people who have a disability, facilitating advisory committees, promoting, and coordinating community engagement activities and is a strong advocate for equity.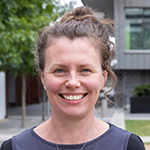 Nicola Tait
Autism at Uni Program Coordinator - Canberra
Nicola joined ACU in 2018. She has a strong background in accessibility and inclusion for tertiary students, including the role of Disability Advisor at ACU where she was able to build relationships with students, staff and the community. Nicola is passionate about supporting people experiencing marginalisation and disadvantage and enthusiastic to connect staff and students with engagement opportunities in the local community.