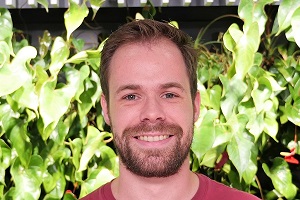 Dr Jasper Duineveld
Research Technical Support Officer
BPsych (Hons), PhD
Program: Motivation and Behaviour
Parents are a massive influence throughout their children's lives, yet nobody is ever taught how to be a 'good' parent, and research often lacks consensus on how to properly investigate this. Throughout his PhD, Jasper Duineveld investigated issues in parenting research and looked at the effects of parenting styles on youth well-being across development while addressing issues in parenting research.
While still pursuing his research on parenting, Jasper now manages Richard Ryan's ACU Motivation and Performance (ACUMAP) lab. In this lab Jasper works on projects that focus on human motivation, specifically self-determination theory (SDT), in a variety of research areas including neuropsychology, education, health, and social groups. Jasper aims to expand his expertise to the practice side of psychology to help practice inform research and vice versa.
Jasper is involved in many of Professor Richard Ryan's Australian projects. All projects are funded under Richard Ryan's ACURF grant.
Email: jasper.duineveld@acu.edu.au
Projects:
Group Basic Need Satisfaction and Frustration Study
Goal contents, need satisfaction, and well-being
Prefrontal cortex activity and motivation during cognitive tasks
Developing and elaborated Self-Determination Theory model of motivation
Effects of parenting on youth well-being meta-analysis
Primary goods study