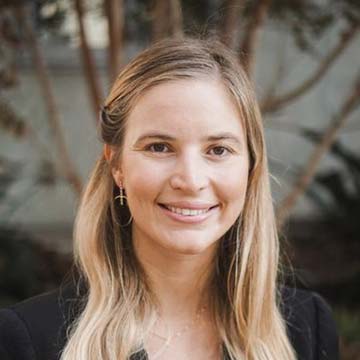 Dr Kathryn Baragwanath
Research Fellow
IHSS
Areas of expertise: political economy; natural resources and environmental politics; politics of development; geographic and spatial data, Latin America
Phone: +61 414 319 133
Email: kabaragwanath@acu.edu.au
Location: ACU Melbourne Campus
ORCID ID: 0000-0002-8950-3506
My research focuses on the political economy of natural resources and environmental politics, with a focus on Latin America, where I am from.
My dissertation and book project investigates the effects of oil windfalls on political corruption and selection. I use a combination of formal models, natural quasi-experiments, and structural estimation to identify the effects of oil shocks on mayors' corruption levels, reelection rates and policy outcomes in Brazilian municipalities. My other work studies the politics of deforestation in the Brazilian Amazon, and seeks to understand how collective land rights, commodity extraction and government policies can affect environmental conservation.
Select publications
Projects
The Effect of Oil Windfalls on Corruption: Evidence from Brazil (Job Market Paper) [draft]
Mining, Corruption and Deforestation in Brazil.
Using Satellite Imagery to Detect the Impacts of New Highways: An Application to India (with Gordon Hanson, Amit K. Khandelwal and Hogeun Park).
Career Choices, Selection Effects and Re-election Outcomes: How Votes and Money Affect Incumbents Choices and Electoral Success (with Debora Gershon).
Public engagement