Professor Stephen Finlay
Institute Director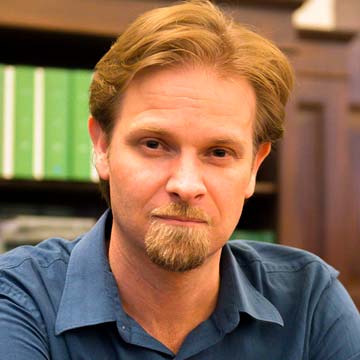 Areas of expertise: metaethics; moral psychology; practical reason
Email: Stephen.finlay@acu.edu.au
Location: ACU Melbourne Campus
My research is focused on topics in metaethics and moral psychology, especially the meaning and use of evaluative language, the nature of normativity, and how our evaluative judgments are related to our desires and motivations.
I defend the view that evaluative judgments are factual judgments about the world, made from the perspective of our concern for particular ends. Methodologically, I favour the study of natural language as a way of analyzing our evaluative concepts.
I received my bachelors and masters degrees from the University of Auckland, and my PhD from the University of Illinois, Urbana-Champaign in 2001. I have taught at the University of Southern California since 2002, where I also hold the position of Professor.
---
Select publications
Accolades and awards
National Endowment for the Humanities Fellowship, 2012-2013.
The 2012 Burman Lectures in Philosophy, Umeå University, Sweden.
AJP Best Paper Award, Australasian Association of Philosophy, 2009.
Charles A. Ryskamp Research Fellowship, American Council of Learned Societies, 2008-2009.
Public engagement
Conversations from the Pale Blue Dot Podcast: Interviewed about my paper "The Error in the Error Theory" (AJP 2008) - Oct. 12, 2009.
The Twilight Zone Zone Podcast: Conversation about The Twilight Zone episode "People are Alike All Over".
Philosophy Un(phil)tered Podcast: Interviewed about my paper "Oughts and Ends" (Philosophical Studies 2009) - May 16, 2017.
Appointments and affiliations
Professor of Philosophy, University of Southern California, 2014-
Associate Professor of Philosophy, University of Southern California, 2009-2014
Assistant Professor of Philosophy, University of Southern California, 2002-2009