Professor John Hawthorne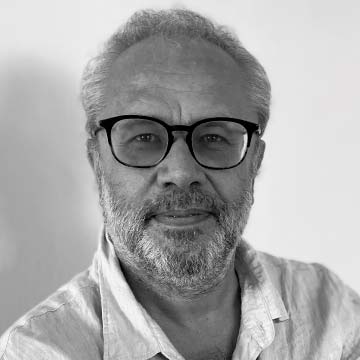 Areas of expertise: Metaphysics, Epistemology
ORCID ID: 0000-0002-6340-0242
Phone: +61399533117
Email: John.Hawthorne@acu.edu.au
Location: ACU Melbourne Campus
John Hawthorne is primarily known for his work in metaphysics and epistemology. He has also written on philosophy of language and philosophical logic, philosophy of religion, philosophy of mind, and on Leibniz.
He joined Dianoia Institute of Philosophy in 2019, having previously held posts at Oxford University (as Waynflete Professor of Metaphysical Philosophy), the University of New South Wales, Arizona State University, Syracuse University, Princeton University, Rutgers University, and the University of Southern California where he maintains an affiliation as Professor.
---
Select publications
Books
Narrow Content. First ed. Oxford: Oxford University Press, 2018 (co-authored with Yli-Vakkuri, Juhani).
The Reference Book. Oxford University Press, 2012 (co-authored with Manley, David).
Relativism and Monadic Truth. Oxford: Oxford University Press, 2009 (co-authored Cappelen, Herman).
Metaphysical Essays. Oxford University Press, 2006
Knowledge and Lotteries. Oxford: Clarendon, 2004.
Substance and Individuation in Leibniz. Cambridge, U.K.; New York: Cambridge University Press, 1999.
Edited books
Knowledge, Belief, and God: New Insights in Religious Epistemology. Oxford University Press, 2018. (co-edited Benton, Matthew A., Benton, M.A. J., Rabinowitz, Dani, and Rabinowitz, D).
Contemporary Debates in Metaphysics. 2008 (co-edited Sider, Theodore, and Dean Zimmerman
Perceptual Experience. Oxford: Clarendon, 2006 (co-edited Gendler, Tamar).
Conceivability and Possibility. Oxford: New York: Clarendon Press; Oxford University Press, 2002(co-edited Gendler, Tamar.)