Course information for - 2021 entry
Offered at 3 locations
Study mode

Attendance

Duration

2 years full-time or equivalent part-time

Fees (first year)*

$14496 Commonwealth Supported

Start dates

Semester 1 - February , Semester 2 - Not on offer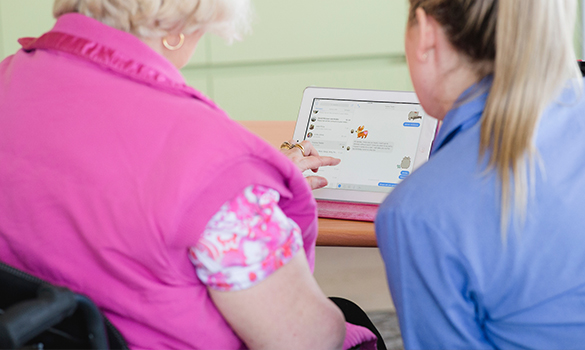 The Master of Social Work is a vibrant and challenging program. You will be encouraged to build on your existing knowledge and experience, and gain a sound understanding of social work values and practice approaches. The course emphasises social justice, human rights, and achieving the best possible outcomes for the most marginalised and disadvantaged members of our community. You will be taught by leading social work practitioners and academics, with a strong focus on experiential learning.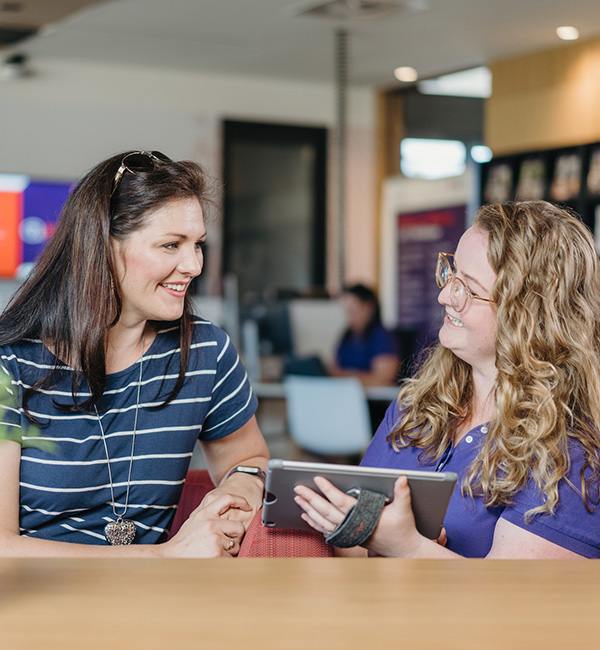 Professional experience
You will be required to complete 1,000 hours of supervised field education and training over two years.
Work placement
ACU has strong industry ties with hospitals for placements and significant stakeholder engagement with many health partners.
Students are placed in a variety of different locations to give them experience in various settings. Locations and settings include: community mental health; CatholicCare; Life Without Barriers; Mission Australia; St Vincent's Hospital; Department of Family and Community Services; Queensland Child Safety; Centrelink. Students may have some flexibility in choosing where you want to do your placements.
Field education is a core element of the program and a major part of your professional identity development. It provides an opportunity for you to observe, question and model social work behaviours, translate social work theory into practice, and apply knowledge drawn from other units of study.
Accreditation
This is an Australian Association of Social Workers (AASW) accredited qualification. It is an entry qualification into the social work profession and meets the Australian Social Work Education and Accreditation Standards (ASWEAS).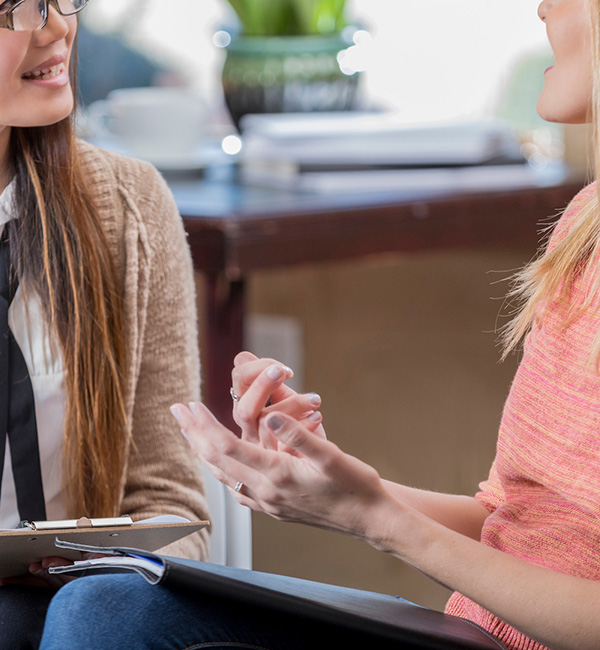 Careers
Social workers may also work in different areas of practice, including:
family work
youth and child welfare services
medical and health services
disability services
psychiatric and general mental health
community services
aged care
income support
mediation
research
Course details
Course structure
To complete the Master of Social Work, a student must complete 160 credit points (cp).
Sample program map
Year - Study period
Unit 1
Unit 2
Unit 3
Unit 4
Unit 5
Year 1 - Semester 1
Year 1 - Semester 2

(Pre: SWTP620 Social Work Theory and Ethics , SWTP622 Social Work with Individuals , SWTP633 Social Work and Mental Health )

Year 2 - Semester 1

SWTP634 Cross Cultural Social Work

(Pre: SWTP620 Social Work Theory and Ethics , SWTP622 Social Work with Individuals )

SWTP627 Social Work with Communities

SWTP626 Social Work with Groups

(Pre: SWTP620 Social Work Theory and Ethics , SWTP622 Social Work with Individuals )

Year 2 - Semester 2

SWTP630 Social Work Special Studies

(Pre: Complete Year 1)

(Pre: SWTP625 Field Practicum 1 , SWTP626 Social Work with Groups , SWTP627 Social Work with Communities , SWTP629 Social Work Research , SWTP634 Cross Cultural Social Work )
'Pre:' – indicates a unit that must be completed before the next unit can be undertaken (prerequisite).
A blank cell indicates that there are no additional units required for that study period.
This is a sample program only and units will vary between states. Please refer to the handbook for the prerequisite units and the current listing.
AQF framework
Masters (Coursework) - AQF Level 9
Entry requirements
An applicant must also comply with the Admission to Coursework Programs Policy.
To be eligible for admission to the course, applicants must have:
a. Completed a Bachelor degree equivalent to an Australian Bachelor Degree in a related field which includes at least one year full-time study in the social and behavioural sciences.
b. These units may include psychology, sociology, anthropology, policy studies, history, law, health and disability, technology, philosophy, indigenous studies, culture and human diversity, media study, gender studies, social theory and population studies.
AND
c. The undergraduate degree must have at least one unit in human behaviour AND one unit in sociology.
International students must have completed the above prerequisites AND demonstrate an overall academic IELTS of 7.0 or above (with an individual score of 7.0 or above in writing, speaking, listening and reading).
Disclamer :The Course entry requirements above are for 2021 Admission.
English language requirements
Applicants require an academic IELTS minimum overall score of 7.0 (with a minimum score of 7.0 in all bands), or an equivalent acceptable test score as outlined in the Admission to Coursework Programs Policy (Schedule 3).
Inherent requirement
There are essential components of a course or unit that demonstrate the capabilities, knowledge and skills to achieve the core learning outcomes of the course or unit. Learn more about inherent requirements and how they affect you, and explore the requirements for your course.
Pathways
Further study
Graduates may be eligible to progress to higher degree research programs within ACU.
Fees
Course costs
Average first year fee*
$14496 Commonwealth Supported
All costs are calculated using current rates and are based on a full-time study load of 40 credit points (normally 4 units) per semester.
A student's annual fee may vary in accordance with:
the number of units studied per semester;
the choice of major or specialisation; and
elective units.
The University reviews fees annually.
A 10% rebate on fees will be offered to domestic ACU graduates (from any faculty) enrolling in full fee-paying postgraduate studies in the Faculty of Health Sciences. Conditions apply.
Payment options
You should be able to concentrate on getting good marks instead of worrying about how you'll pay your fees. We have a number of options that can help you ease the financial burden, including government assistance, scholarships and income support.
Scholarships
You could be eligible for one of the hundreds of scholarships we award each year to help students from across the university with the cost of studying, accommodation or overseas study opportunities. Some of our scholarships are awarded on the basis of merit, but these aren't just for the academically gifted; ACU also recognises excellence in community engagement and leadership. We also offer a range of scholarships for those who may be struggling financially or who have faced other barriers to accessing education.