Master of Clinical Nursing
Course information for - 2023 entry
Offered at 1 locations
Study mode

Online

Duration

1.5 years full-time or equivalent part-time

Fees (first year)*

$21155 Fee-paying

Start dates

Semester 1 intake: Not available

Midyear (Semester 2) intake: Beginning July 2023

Applications open April 2023
The Master of Clinical Nursing builds on from the Graduate Certificate in Clinical Nursing and the Graduate Diploma in Clinical Nursing bringing the clinical expert and clinical leadership components together. It aims to expand the health clinician's knowledge and skills in clinical nursing at a specialist and advanced level. The course includes carefully designed coursework units with embedded research-led teaching, with both project and thesis options.
ACU strongly encourages students to be fully vaccinated. With our industry and community placement partners requiring vaccination, and with public health orders regularly changing - students can avoid interruption to their studies, placement and graduation requirements by becoming fully vaccinated.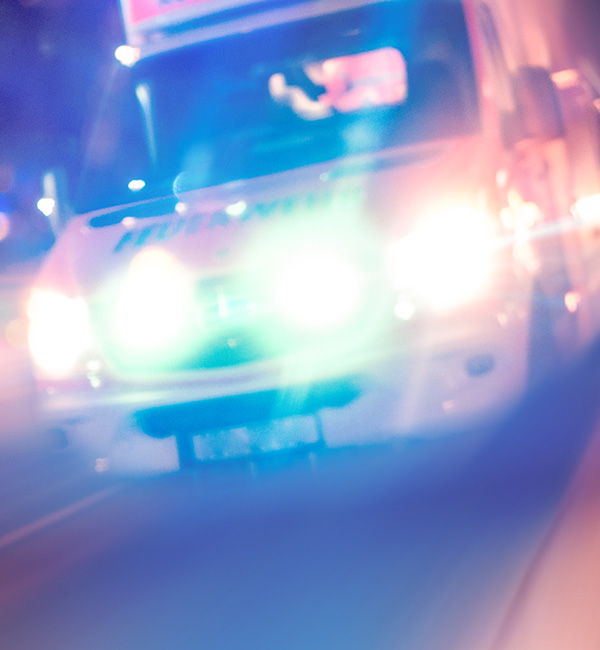 Careers
Graduates may seek employment in:
government or private health care
education facilities in clinical nursing
education
research
Course details
Course structure
To complete the Master of Clinical Nursing, a student must complete 120 credit points (cp).
Sample program map
Year - Study period
Unit 1
Unit 2
Unit 3
Unit 4
Unit 5

Year 1 - Semester 1

*NRSG633 Clinical Nursing

NRSG636 Foundations of Specialty Practice 1

HLSC604 Quality and Safety in Health Care

or

HLSC603 Organisational Culture and Management

or

HLSC607 Policy and Planning in Health Care

HLSC640 Interpreting Health Research

Year 1 - Semester 2

* NRSG635 Extended Clinical Nursing

NRSG637 Foundations of Specialty Practice 2

HLSC605 Leadership in Health Care

PHIL623 Healthcare Ethics: Principles in Practice

Year 2 - Semester 1

HLSC617 Independent Project

20cp

Elective Unit

Elective Unit
This is a sample program only and units will vary depending on your campus and mode of study. Please refer to the handbook for the prerequisite units and the current listing.
* Only those students undertaking fully online study should enrol in NRSG633 and NRSG635 at ACU. The clinical nursing units (NRSG633 and NRSG635) may be offered through your healthcare facility (HCF). Do not enrol in these units at ACU if you are undertaking the postgraduate program with one of our HCF affiliated partners unless directed to do so. Please discuss this with your Course Coordinator or your HCF educator if required.
AQF framework
Masters (Coursework) - AQF Level 9
Exit Points
A student who has completed the following requirements from the specialisations in the Schedule of Unit Offerings may exit with the relevant award:
Graduate Certificate in Clinical Nursing:40 cp from Clinical Nursing units;
Graduate Diploma in Clinical Nursing: 40 cp from Clinical Nursing units 40 cp from either Project Stream Units or Research Stream Units.
Additional course information
40 credit points of this course consist of the units in the Graduate Certificate in Clinical Nursing and 40 credit points of this course are derived from the Graduate Diploma in Clinical Nursing.
Students have the option to pursue a project stream or a research stream within this course:
The project stream consists of a combination of a project and electives (total value of 40 credit points).
The research stream consists of a two-part research dissertation valued at total of 40 credit points.
Entry requirements
An applicant must also comply with the Admission to Coursework Programs Policy .
International students need to meet the English Language Proficiency requirements as defined in the Admission to Coursework Programs Policy .
To be eligible for admission to the Master of Clinical Nursing an applicant must:
Have completed one of:
a Bachelor of Nursing;
the Graduate Certificate in Clinical Nursing; or
the Graduate Diploma in Clinical Nursing
Hold current registration with the Australian Health Practitioner Regulation Agency (AHPRA);
Be employed in a substantive position in their chosen specialisation unless approved otherwise by the Course Coordinator.
Disclaimer: The course entry requirements above are for 2023 Admission.
Fees
Course costs
Average first year fee*
$21155 Fee-paying
All costs are calculated using current rates and are based on a full-time study load of 40 credit points (normally 4 units) per semester.
A student's annual fee may vary in accordance with:
the number of units studied per semester;
the choice of major or specialisation; and
elective units.
The University reviews fees annually.
A 10% rebate on fees will be offered to domestic ACU graduates (from any faculty) enrolling in full fee-paying postgraduate studies in the Faculty of Health Sciences. Conditions apply.
Payment options
You should be able to concentrate on getting good marks instead of worrying about how you'll pay your fees. We have a number of options that can help you ease the financial burden, including government assistance, scholarships and income support.
Scholarships
You could be eligible for one of the hundreds of scholarships we award each year to help students from across the university with the cost of studying, accommodation or overseas study opportunities. Some of our scholarships are awarded on the basis of merit, but these aren't just for the academically gifted; ACU also recognises excellence in community engagement and leadership. We also offer a range of scholarships for those who may be struggling financially or who have faced other barriers to accessing education.