Graduate Certificate in High Performance Sport Leadership
Course information for - 2023 entry
Offered at 1 locations
Study mode

Online

Duration

1 year part-time

Fees (first year)*

$11176 Fee-paying

Start dates

Semester 1 intake: Not available

Midyear (Semester 2) intake: Beginning July 2023

Applications open April 2023
Overview
The high performance sport industry is increasingly focused on developing employees and athletes with strong leadership skills and training in ethics and social responsibility. Proposed regulatory changes within the industry may make these skills a necessity.
This course is designed to address these industry demands by developing specialist knowledge and skills for leadership and communication in high performance sport settings. The course addresses its curriculum underpinned by dignity, self-worth and respect for others as a nuance to professionalism that makes such professionals more effective and more highly valued leaders.
The course targets experienced professionals in the High Performance Sport industry. Given these professionals are working, often in national and international contexts, the Graduate Certificate in High Performance Sport Leadership is designed to accommodate these commitments. Thus, the major design feature of the course is primarily online. The course is a pathway into ACU's Master of High Performance Sport and Graduate Diploma in High Performance Sport.
ACU strongly encourages students to be fully vaccinated. With our industry and community placement partners requiring vaccination, and with public health orders regularly changing - students can avoid interruption to their studies, placement and graduation requirements by becoming fully vaccinated.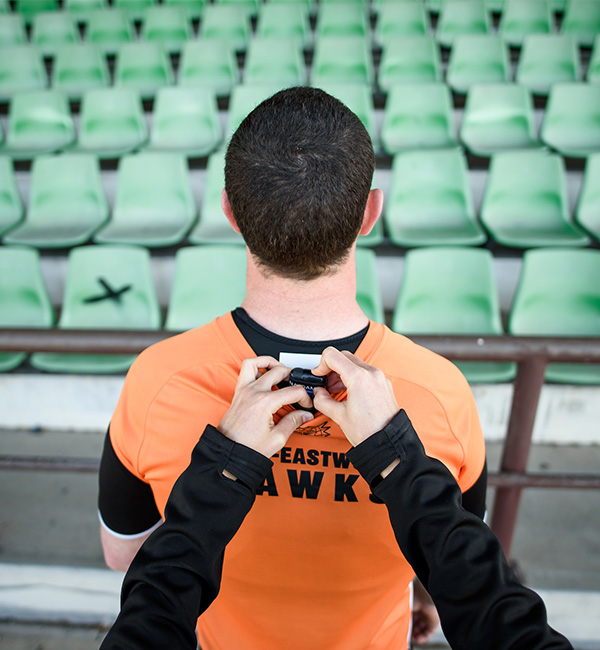 Careers
Examples of potential employment settings include:
professional and semi-professional sporting organisations
international high performance sport organisations
national institutes (of sport) network
government and non-government funded sporting programs (e.g. University, Secondary school or post-Secondary school sporting clubs)
sport and health based research
Examples of potential employment roles include:
high performance manager
sports science manager
professional coach
sports scientist
strength and conditioning coach
fitness coach/advisor
Course details
Course structure
To complete the Graduate Certificate in High Performance Sport Leadership, a student must complete 40 credit points (cp).
AQF framework
Graduate Certificate - AQF Level 8
Pathways
Further study
The degree is designed as a pathway into ACU's Master of High Performance Sport and Graduate Diploma in High Performance Sport.
Fees
Course costs
Average first year fee*
$11176 Fee-paying
All costs are calculated using current rates and are based on a full-time study load of 40 credit points (normally 4 units) per semester.
A student's annual fee may vary in accordance with:
the number of units studied per semester;
the choice of major or specialisation; and
elective units.
The University reviews fees annually.
Payment options
You should be able to concentrate on getting good marks instead of worrying about how you'll pay your fees. We have a number of options that can help you ease the financial burden, including government assistance, scholarships and income support.
Scholarships
You could be eligible for one of the hundreds of scholarships we award each year to help students from across the university with the cost of studying, accommodation or overseas study opportunities. Some of our scholarships are awarded on the basis of merit, but these aren't just for the academically gifted; ACU also recognises excellence in community engagement and leadership. We also offer a range of scholarships for those who may be struggling financially or who have faced other barriers to accessing education.