Graduate Certificate in Digital Health
Course information for - 2022 entry
Offered at 1 locations
Study mode

Online

Duration

0.5 year full-time or equivalent part-time

Fees (first year)*

$13135 Fee-paying

Start dates

Semester 1 - Not on offer , Semester 2 - Not on offer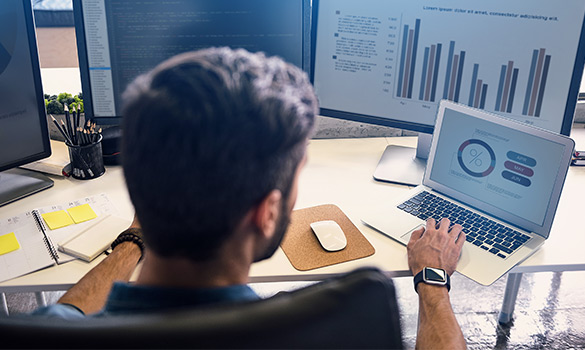 The Graduate Certificate in Digital Health aims to help students develop an evidence-based foundation of digital health, and a sound understanding of the relevant concepts and application of digital health technologies to suit the health industry. The ethical underpinnings of the course will lead to the development of humanistic and ethical strategic directions for future selection of adoption of various digital health technologies.
This course will be contemporary in addressing the rapidly, ever-changing digital health technologies available, and examine the use of these technologies within the industry. Multidisciplinary and interdisciplinary foci built into the curriculum will bring together current and new knowledge from IT professionals, health professionals, and digital health professionals within the industry, for example, health informatician, health business analysist, strategic and operations officer, and medical software developer. A foundation of health informatics and digital health technologies skills will be incorporated with direct application to the digital health industry.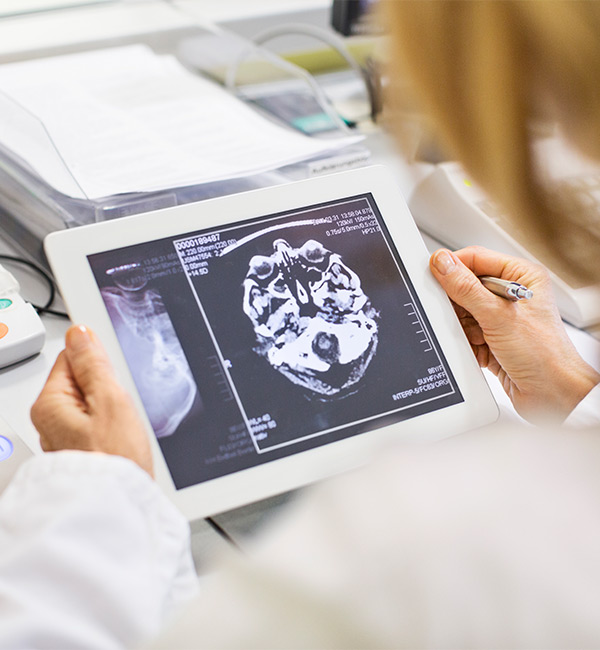 Professional experience
The Graduate Certificate in Digital Health will provide career- and industry-relevant knowledge and skills. This degree, delivered online, will provide knowledge and skills immediately applicable to employment situations of the students, thereby having a focus on developing an applied skill base in each student. The degree embeds research-led teaching at the core of its curriculum to deliver evidence-based knowledge and practice for immediate application in industry.
Course details
Course structure
To complete the Graduate Certificate in Digital Health, students must complete 40 credit points (cp).
AQF framework
Graduate Certificate - AQF Level 8
Overseas study available
No, but available to offshore students.
Entry requirements
An applicant must also comply with the Admission to Coursework Programs Policy .
International applicants must also meet the English Language Proficiency requirements as defined in the Admission to Coursework Programs Policy .
To be eligible for admission to the course, an applicant must have completed the following prerequisites:
Bachelor degree in Health or Information Technology
OR
Bachelor degree in any other field of study
OR
Submit a resume alongside their formal application, demonstrating suitability for study (e.g., evidence of relevant Health or Information Technology industry experience and/or prior learning over a sustained period)
Disclaimer: The course entry requirements above are for 2022 Admission.

English language requirements
Applicants must also comply with the Admission to Coursework Programs Policy and require an academic IELTS minimum overall score of 6.5 (with a minimum score of 6.0 in all bands), or an equivalent acceptable test score as outlined in the Admission to Coursework Programs Policy (Schedule 3).
Pathways
Further study
This course is a pathway to the Graduate Diploma in Digital Health and the Master of Digital Health.
Fees
Course costs
Average first year fee*
$13135 Fee-paying
Payment options
You should be able to concentrate on getting good marks instead of worrying about how you'll pay your fees. We have a number of options that can help you ease the financial burden, including government assistance, scholarships and income support.
Scholarships
You could be eligible for one of the hundreds of scholarships we award each year to help students from across the university with the cost of studying, accommodation or overseas study opportunities. Some of our scholarships are awarded on the basis of merit, but these aren't just for the academically gifted; ACU also recognises excellence in community engagement and leadership. We also offer a range of scholarships for those who may be struggling financially or who have faced other barriers to accessing education.