Diploma in Business Information Systems
Course information for - 2021 entry
Offered at 1 locations
Duration

1 year full-time or equivalent part-time

CRICOS Code

063898J

IELTS

6.0 overall score (with a minimum of 5.5 in each band)

Fees (first year)*

$19520

Start dates

July 2021, February 2022, July 2022
This course is available to international students only.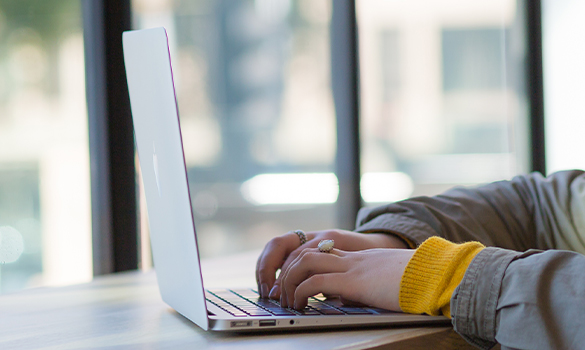 The Diploma in Business Information Systems provides a broad understanding of key commercial and business concepts. It allows students to study units (subjects) in the Bachelor of Information Technology course and acts as an alternative pathway into the Bachelor of Information Technology degree. If you complete this diploma successfully you can then enter the Bachelor degree and be given credit for the units (subjects) you've already done.
The Diploma in Business Information Systems offers international students:
English language classes
close monitoring of your individual progress
You will also learn about:
how information systems (IS) drive competitive strategies and organisational change
the significance of both technological and organisational issues in the analysis, design, development and deployment of IS solutions.
Course details
Course structure
To complete the Diploma in Business Information Systems, a student must complete 80 credit points (cp).
Sample program map
| Year - Study period | Unit 1 | Unit 2 | Unit 3 | Unit 4 | Unit 5 |
| --- | --- | --- | --- | --- | --- |
| Year 1 - Semester 1 | ACOM105 English Language Communication Skills | ITEC102 Python Fundamentals For Data Science | ITEC201 Fundamentals of Information Technology | ITEC204 Introduction to Cyber Security | |
| Year 1 - Semester 2 | ITEC100 Information Technology Professional Skills and Practices | ITEC101 Computer Networks | ITEC200 Data and Information Management | ITEC217 Programming Concepts | |
A blank cell indicates that there are no additional units required for that study period.
This is a sample program only and units will vary between states. Please refer to the handbook for the prerequisite units and the current listing.
AQF framework
Diploma - AQF Level 5
Exit Points
A student who has completed the following requirements may exit from the course with the Certificate in Business Information Systems.
40 cp from the Schedule of Unit Offerings, consisting of:
40 cp from Specified units.
Entry requirements
English language requirements
IELTS 6.0 (with a minimum of 5.5 in each band) or equivalent or ACU English Test
Pathways
Further study
Students who complete the Diploma in Business Information Systems may apply for entry with credit into the Bachelor of Information Technology, or with credit towards the Informatics major in the Bachelor of Commerce.
Fees
Course costs
Unit fee: $2440
Average first year fee: $19520
Estimate total cost: $19520
The Tuition fees quoted above are for commencing students in the current year who undertake a normal full-time load. The Unit Fee is based on a 10cp unit. Fees are reviewed annually.
Tuition fees for continuing students may increase by up to 3 percent each year for the minimum duration of the course as provided on your electronic Confirmation of Enrolment (eCOE). Students who continue to study beyond the minimum duration will have the relevant annual commencing rate applied to their fees for subsequent study periods.
Payment options
You should be able to concentrate on getting good marks instead of worrying about how you'll pay your fees. We have a number of options that can help you ease the financial burden, including government assistance, scholarships and income support.
Scholarships
You could be eligible for one of the hundreds of scholarships we award each year to help students from across the university with the cost of studying, accommodation or overseas study opportunities. Some of our scholarships are awarded on the basis of merit, but these aren't just for the academically gifted; ACU also recognises excellence in community engagement and leadership. We also offer a range of scholarships for those who may be struggling financially or who have faced other barriers to accessing education.
How to apply
Deferment
No deferment available.
Students with a Student Visa will need to complete the program in minimum duration, study at least one subject on-campus each semester and must not undertake more than 33% of the program online.