Course information for - 2021 entry
Offered at 4 locations
Study mode

Multi-mode

Duration

0.5 year full-time or equivalent part-time

code

10000662

OP/Rank

N/A

Fees (first year)*

$ Fee-Paying

Start dates

Semester 1 - February , Semester 2 - July
This course is available only to domestic fee-paying students.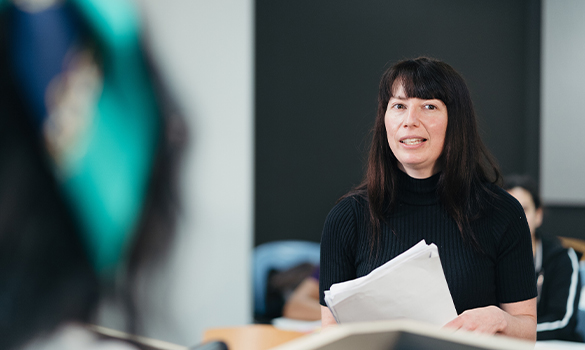 For those ambitious individuals keen to get an entry to a business qualification, but who may not be able to get into university in the usual way, then the Certificate in Commerce could be the answer. You may be able to study at ACU using the Certificate in Commerce as an alternative entry pathway.
The Certificate in Commerce provides an initial understanding of key commercial and business concepts. It is a non-award course, meaning you will not gain a qualification by the end. You will, however, be able to study units available in the Bachelor of Commerce degree and if you satisfy the units' assessment requirements you can apply for entry into the Bachelor degree. The successful completion of two units in the Certificate in Commerce provides an alternative pathway into the Bachelor of Commerce for domestic, fee-paying students, who will be granted credit for the units they've already successfully completed.
Course details
Course structure
To complete the Certificate in Commerce, a student must complete 40 credit points (cp).
Sample program map
Entry requirements
An applicant must also comply with the Admission to Coursework Programs Policy.
The application will be assessed on the basis of previous studies, work experience, community engagement activities and any other relevant information.
Prerequisites: Nil.
Disclamer :The Course entry requirements above are for 2021 Admission.
Pathways
Further study
Students who have successfully completed two units in the Certificate in Commerce may apply for entry with credit into the Bachelor of Commerce degree.
Fees
Course costs
Average first year fee*
$ Fee-Paying
Please note: This average first year fee applies when all 4 units are studied in the same year and is indicative only.
All costs are calculated using current rates and are based on a full-time study load of 40 credit points (normally 4 units) per semester.
A student's annual fee may vary in accordance with:
the number of units studied per semester;
the choice of major or specialisation; and
elective units.
The University reviews fees annually.
Note: Successful completion of two units in the Certificate in Commerce will provide entry into a Business bachelor degree. We usually ask you to study only two units in the Certificate in Commerce. On successful completion of two units, you can apply for transfer into a Bachelor degree program, and you will receive credit for these two units. The Bachelor degree program provides Commonwealth supported places for eligible students.
Payment options
You should be able to concentrate on getting good marks instead of worrying about how you'll pay your fees. We have a number of options that can help you ease the financial burden, including government assistance, scholarships and income support.