Bachelor of Applied Public Health/Bachelor of Global Studies
Course information for - 2023 entry
Offered at 1 locations
Study mode

Attendance

Duration

4 years full-time or equivalent part-time

VTAC code

1200217431

ATAR

58.50 for Melbourne

Fees (first year)*

$9484 CSP

Start dates

Semester 1 intake: Beginning February 2023

Applications open August 2022

Midyear (Semester 2) intake: to be advised
The Bachelor of Applied Public Health/Bachelor of Global Studies is a rewarding double degree for those interested in biological, social and environmental determinants of global health and health inequality. This course is designed to provide you with an informed global perspective that will enhance your application of public health principles to address complex community and population issues in Australia and around the world.
You will enhance your global knowledge and skills with a period of study abroad/exchange where you will learn about other countries and may focus on their public health systems and approaches. Ultimately graduates will be expected to be capable in leadership, with proven research skills and knowledge of the public health sector and the social, political, cultural, environmental, and economic changes that are shaping the world.
This course offers students with a unique opportunity to study abroad (ACU has over 60 partner institutions around the world), or gain valuable international workplace experience with one of our internship partners. Students have the opportunity to study a Diploma in Languages in either Spanish or Italian alongside their degree to further enhance their employment opportunities.
ACU strongly encourages students to be fully vaccinated. With our industry and community placement partners requiring vaccination, and with public health orders regularly changing - students can avoid interruption to their studies, placement and graduation requirements by becoming fully vaccinated.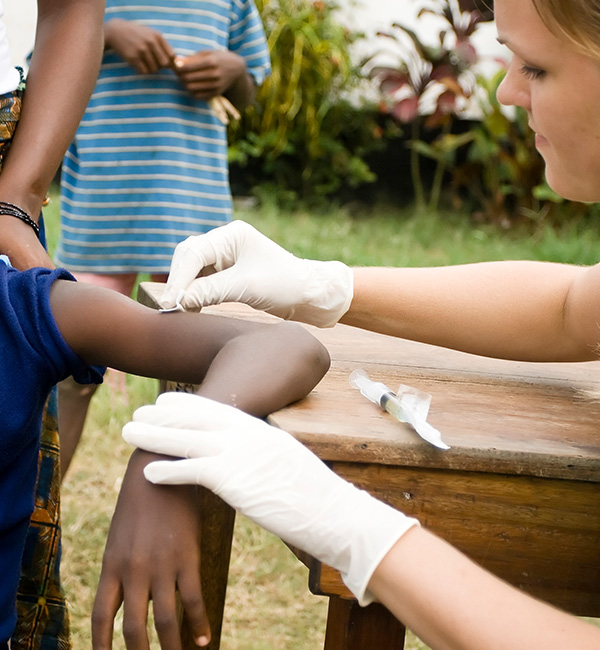 Professional experience
Students will undertake international study, exchange or an internship in their 3rd year of study.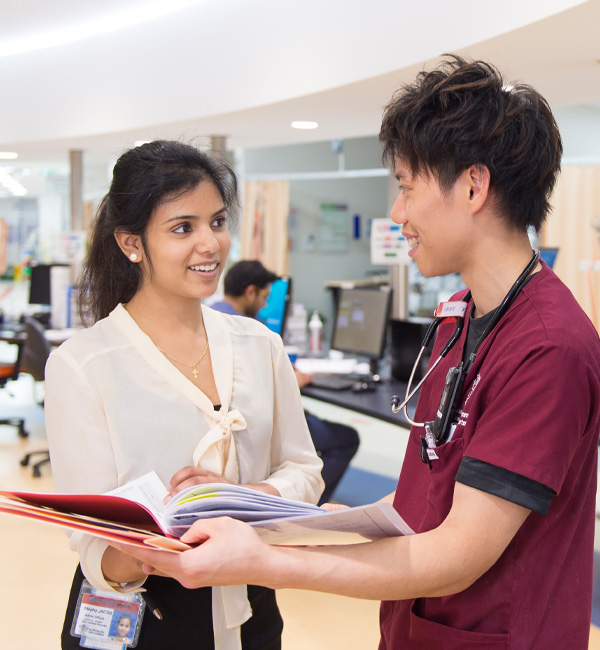 Careers
Our graduates have pursued careers in:
national and international health agencies and non-government organisations
public sector (local and international)
government service (including diplomatic service)
the United Nations and other international organisations
social entrepreneurship and companies with a global outreach
international relations
human rights
Course details
Course structure
To complete the Bachelor of Applied Public Health/Bachelor of Global Studies, a student must complete 320 credit points (cp).
Sample program map
Year - Study period
Unit 1
Unit 2
Unit 3
Unit 4
Unit 5
Year 1 - Semester 1

PUBH100 Foundations of Public Health

PUBH101 Foundations of Public Health Communication

BIOL121 Human Biological Science 1

HLSC120 Indigenous Health and Culture

Year 1 - Semester 2

POLS104 Introduction to International Relations

PUBH103 Epidemiology

PUBH102 Foundations of Health Promotion

Core Curriculum Unit 1

UNCC100 Self and Community: Exploring the Anatomy of Modern Society

or

PHCC102 Being Human

or

PHCC104 Ethics and the Good Life

Year 2 - Semester 1

HIST115 Global History: Six Degrees of Separation

Global Studies Elective 1

PUBH202 Public Health Research Methods

PUBH200 Globalisation, Environment and Health

Year 2 - Semester 2

BIOL122 Human Biological Science 2

PUBH204 Public Health Economics

PSYC104 Research Design and Statistics I

PUBH205 Public Health Emergency Response

Year 3 - Semester 1

Global Studies List A

Global Studies Elective 2

PSYC206 Research Design and Statistics II

Core Curriculum Unit 2

UNCC300 Justice and Change in a Global World

or

PHCC320 The Just Society

Year 3 - Semester 2

GLST301 Global Study Abroad A

GLST302 Global Study Abroad B

GLST303 Global Study Abroad C

GLST304 Global Study Abroad D

OR

GLST300 Global Study International Internship *

OR

Rome Semester Program

Year 4 - Semester 1

GLST305 Global Studies Research Project

Global Studies List C

PUBH306 Public Health Policy and Law

PUBH304 Public Health Advocacy

Year 4 - Semester 2

Global Studies List B

PUBH303 Applied Public Health Communication

PUBH311 Contemporary Issues in Public Health

PUBH222 Public Health Community Engagement
This is a sample program only and units will vary depending on your campus and mode of study. Please refer to the handbook for the prerequisite units and the current listing.
Semester 1 Intake
*Study abroad or Global studies international internship semester-length study abroad at a partner university, or overseas internship of 10-12 weeks full-time. There are additional costs and administrative fees associated with the international study/internship.
AQF framework
Double Bachelor - Bachelor/Bachelor - AQF Level 7
Entry requirements
An applicant must also comply with the Admission to Coursework Programs Policy that includes meeting a minimum ATAR requirement.
International students need to meet the English Language Proficiency requirements as defined in the Admission to Coursework Programs Policy .
To be eligible for admission to the course, an applicant must have completed the following prerequisites at year 12, or equivalent:
| State | Prerequisites |
| --- | --- |
| Victoria | Units 3 and 4 – a study score of at least 30 in English (EAL) or 25 in any other English. |
Disclaimer: The course entry requirements above are for 2023 Admission. Refer to your relevant Tertiary Admission Centre website for future years' entry requirements.
View transparency admission information
Applicants with recent secondary education
You'll need to meet the minimum entry requirements and subject prerequisites for your chosen course. 
If your school result was affected by circumstances outside of your control, such as financial hardship, illness, disability or a challenging home environment, you may qualify for an access scheme. You can apply through your TAC as part of your application process. 
Applicants with vocational education and training (VET) study
You'll need to meet the minimum entry requirements and subject prerequisites for your chosen course. 
For current year 12 students 
If you're a current Year 12 applicant you can be given a selection rank separate from, and in addition to, your ATAR if you've completed a competency-based and graded AQF Certificate III or above. 
For non-school leavers
If you've completed, or are completing a competency-based AQF Certificate IV or AQF diploma you will be assigned a selection rank by your local Tertiary Admission Centre (TAC). This is an entry score based on your individual qualifications and achievements.
ACU has partnerships with ACU College, TAFE, and many private education providers. If you have completed a qualification with one of these partners, you may be eligible for guaranteed entry and/or credit into a related ACU degree. Please apply through your local TAC and then submit a credit application for your previous study. 
Applicants with higher education study
You'll need to meet the minimum entry requirements and subject prerequisites for your chosen course.
If you have completed at least two units of AQF-recognised study at bachelor level or above, you'll be assigned a selection rank based on your study level, duration and grade point average that will be applied during the admission process.
If your previous study has equipped you with knowledge, skills or experiences that align with the learning outcomes of units in your new course you may be able to apply for recognition of prior learning and you may be able to complete your course sooner.
Applicants with work and life experience
You'll need to meet the minimum entry requirements and subject prerequisites for your chosen course.
If you have no formal education qualifications you may be eligible for a selection rank based on your work, life or service experience.
If you've been in paid employment, relevant to the course you're applying for, for a minimum of six months full-time (or equivalent), this work may be assessed for your selection rank.
If you're 21 years or older you can sit the Special Tertiary Admissions Test (STAT) through your local TAC.
You can apply for an ACU bridging course. Our bridging courses allow you to transition back into studying and can give you a head start on the relevant undergraduate degree.
If you have served in the defence force, your rank and time in service may contribute to your selection rank.
English language requirements
IELTS (International English Language Testing System) with an overall score of 6.5, including an individual score of 6.0 for all tests.
Adjustment factors
If you're currently completing Year 12 you may be eligible for adjustment factors that can boost your rank and help you get into your desired course.
Adjustment factors may be applied to your TAC application if you study particular subjects, attend schools geographically close to our campuses or in certain regional areas, apply as an elite athlete or performer or meet certain other criteria.
Pathways
Pathways into course for current or recent Year 12 students
If you can't meet the ATAR requirement for your choice of course and you're currently completing Year 12 or finished Year 12 in the two years previously, we have entry programs to get you where you want to be. 
Pathways into course for applicants with previous study and/or life experience
Are you applying to ACU as a non-school leaver?
By that we mean, you're not currently completing Year 12 and haven't completed it in the two years previously. If the answer is yes and your selection rank isn't enough to meet the requirements for your desired course you still have a number of options to help you achieve your study goals.
If you're over 21, you can sit the Special Tertiary Admissions Test (STAT) , or you can complete a diploma or bridging course relevant to your desired course.
Further study
Graduates may progress to further studies in health promotion, epidemiology, public health, health administration, occupational health and international development. Eligible graduates may also undertake the Bachelor of Arts (Honours) or other relevant postgraduate study.
Fees
Course costs
Average first year fee*
$9484 CSP
* indicative only; subject to passage of legislation.
All costs are calculated using current rates and are based on a full-time study load of 40 credit points (normally 4 units) per semester.
A student's annual fee may vary in accordance with:
the number of units studied per semester;
the choice of major or specialisation; and
elective units.
The University reviews fees annually.
Payment options
You should be able to concentrate on getting good marks instead of worrying about how you'll pay your fees. We have a number of options that can help you ease the financial burden, including government assistance, scholarships and income support.
Scholarships
You could be eligible for one of the hundreds of scholarships we award each year to help students from across the university with the cost of studying, accommodation or overseas study opportunities. Some of our scholarships are awarded on the basis of merit, but these aren't just for the academically gifted; ACU also recognises excellence in community engagement and leadership. We also offer a range of scholarships for those who may be struggling financially or who have faced other barriers to accessing education.
How to apply
Domestic applicants