Bachelor of Exercise Science/Bachelor of Applied Public Health
Course information for - 2023 entry
Offered at 1 locations
Study mode

Attendance

Duration

4 years full-time or equivalent part-time

CRICOS Code

079442K

IELTS

6.5 minimum overall score (with a minimum score of 6.0 in all bands)

Fees (first year)*

$25568

Start dates

July 2023, February 2024, July 2024, February 2025, July 2025
This double degree combines core curricula from Exercise Science with that of Applied Public Health. Exercise Science core content provides an extensive knowledge base of how the human body works, from a psychological, anatomical, physiological, motor control and biomechanical perspective. Applied Public Health core content delivers a background in factors that determine health at the community and population level, and how these can be shaped to effect improvements in health.
The studies in Outdoor Recreation enable the application of this core knowledge base in the community and across populations through various settings, and allow students to understand the need for increased nature based play and engagement. There is a strong body of contemporary research that highlights the importance of the natural environments and their contribution to health and wellbeing.
Participation in these activities also offers the participants opportunities to engage in risk assessment, safety management and activities which build resilience. From a public health perspective, children, youth, and families must have the opportunity to incorporate the key concepts of risk, protection, and resilience in their lives to develop and maintain healthy life choices and wellbeing.
ACU strongly encourages students to be fully vaccinated. With our industry and community placement partners requiring vaccination, and with public health orders regularly changing - students can avoid interruption to their studies, placement and graduation requirements by becoming fully vaccinated.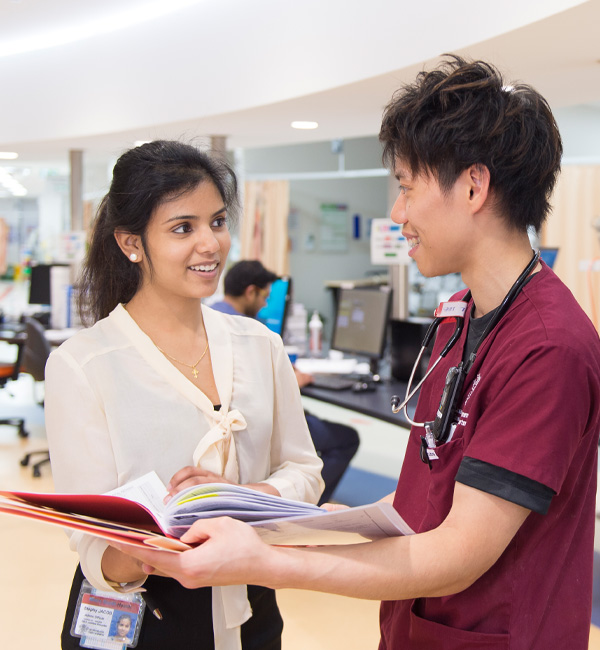 Professional experience
As part of your course, you will be placed in a range of organisations to integrate the theory you learn with practical workplace experiences (placements). Students are also required to complete 200 hours of volunteer experience within a community-based organisation during the third and fourth year of the course. Partner organisations are selected in view of how they engage communities within organised, professional frameworks.
As part of your enrolment, you must complete the Faculty of Health Sciences pre-placement requirements. To ensure you meet these requirements you need to start as soon as possible. Visit ACU's Work Integrated Learning (WIL) website to view your Pre-Placement Requirements checklist.
Professional recognition
Graduates will be eligible for membership with The Australian Council of Health, Physical Education and Recreation (ACHPER) and membership of the Public Health Association Australia (PHAA).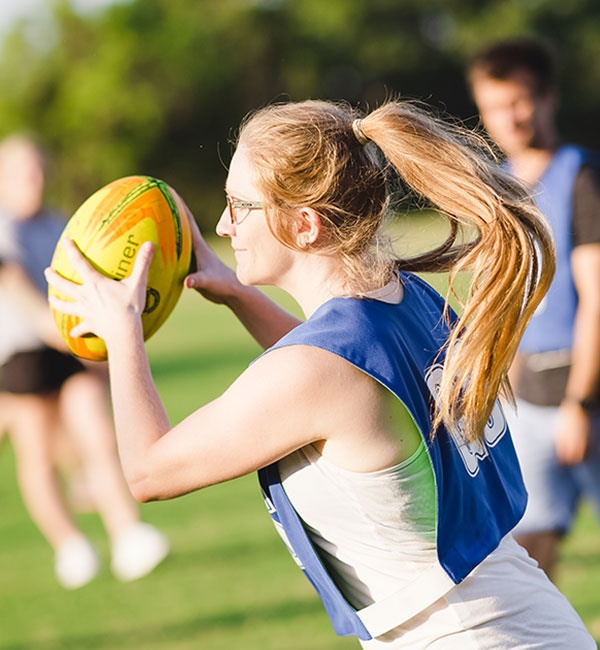 Careers
Our graduates have pursued careers in:
national and international health agencies
state and federal government health departments
advocacy and aid organisations
public health projects and advocacy
health promotion
outdoor recreation
sports coaching
epidemiology
academic policy
Course details
Course structure
To complete the Bachelor of Exercise Science/Bachelor of Applied Public Health, a student must complete 320 credit points (cp).
Sample program map
| Year - Study period | Unit 1 | Unit 2 | Unit 3 | Unit 4 | Unit 5 |
| --- | --- | --- | --- | --- | --- |
| Year 1 - Semester 1 | PUBH100 Foundations of Public Health | PUBH101 Foundations of Public Health Communication | EXSC199 Psychology of Sport | ANAT100 Anatomical Foundations of Exercise Science | |
| Year 1 - Semester 2 | BIOL121 Human Biological Science 1 | PUBH102 Foundations of Health Promotion | PUBH103 Epidemiology | UNCC100 Self and Community: Exploring the Anatomy of Modern Society | |
| Year 2 - Semester 1 | PUBH202 Public Health Research Methods | EXSC187 Growth, Motor Development and Ageing | EXSC224 Mechanical Bases of Exercise | PUBH204 Public Health Economics | |
| Year 2 - Semester 2 | NUTR101 Introduction to Nutrition | EXSC122 Research and Ethics in Exercise Science | Exercise Science Elective 1 | Exercise Science Elective 2 | |
| Year 3 - Semester 1 | PUBH304 Public Health Advocacy | EXSC225 Physiological Bases of Exercise | Exercise Science Elective 3 | Exercise Science Elective 4 | |
| Year 3 - Semester 2 | PUBH303 Applied Public Health Communication | EXSC216 Resistance Training: Science and Application | EXSC204 Exercise Prescription and Delivery | EXSC322 Exercise Physiology: Adaptation to Exercise and the Environment | |
| Year 4 - Semester 1 | PUBH302 Applied Public Health 1 | PUBH306 Public Health Policy and Law | Exercise Science Elective 5 | Exercise Science Elective 6 | |
| Year 4 - Semester 2 | PUBH305 Applied Public Health 2 | PUBH312 Applied Health Promotion | UNCC300 Justice and Change in a Global World | Exercise Science Elective 7 | |
This is a sample program only and units will vary depending on your campus and mode of study. Please refer to the handbook for the prerequisite units and the current listing.
AQF framework
Double Bachelor - Bachelor/Bachelor - AQF Level 7
Additional course information
Examples of the types of work settings the course prepares graduates for:
National and International health agencies
State and federal government health departments
Non-government aid and advocacy organisations (local national, international)
Health and fitness industry
Sporting organisations
Such work can involve a diverse range of programs including: physical activity promotion, recreation, sporting clubs, youth work, physical activity planning for young people or the elderly, corporate health and fitness, government agencies, state sporting associations, rehabilitation clinics, and personal training. Potential employers are varied and could include: local government, community health centres, state sporting associations, non-government organisations (Cancer Council, Asthma Foundation).
Entry requirements
View transparency admission information
English language requirements
Applicants require an academic IELTS minimum overall score of 6.5 (with a minimum score of 6.0 in all bands), or an equivalent acceptable test score as outlined in the Admission to Coursework Programs Policy (Schedule 3).
Adjustment factors
If you're currently completing Year 12 you may be eligible for adjustment factors that can boost your rank and help you get into your desired course.
Adjustment factors may be applied to your TAC application if you study particular subjects, attend schools geographically close to our campuses or in certain regional areas, apply as an elite athlete or performer or meet certain other criteria.
Pathways
Pathways into course for international applicants
Further study
An honours year is available to meritorious students, with a grade point average of 5.5, who meet the admission requirements for either the Bachelor of Exercise and Sports Science (Honours), the Bachelor of Physical Activity and Health Science (Honours) or the Bachelor of Applied Public Health (Honours).
Graduates may be eligible to progress to a postgraduate coursework degree in either the discipline of exercise science or public health.
Fees
Course costs
Unit fee: $3196
Average first year fee: $25568
Estimate total cost: $102272
The Tuition fees quoted above are for commencing students in the current year who undertake a normal full-time load. The Unit Fee is based on a 10cp unit. Fees are reviewed annually.
Tuition fees for continuing students may increase by up to 3 percent each year for the minimum duration of the course as provided on your electronic Confirmation of Enrolment (eCOE). Students who continue to study beyond the minimum duration will have the relevant annual commencing rate applied to their fees for subsequent study periods.
Payment options
You should be able to concentrate on getting good marks instead of worrying about how you'll pay your fees. We have a number of options that can help you ease the financial burden, including government assistance, scholarships and income support.
Scholarships
You could be eligible for one of the hundreds of scholarships we award each year to help students from across the university with the cost of studying, accommodation or overseas study opportunities. Some of our scholarships are awarded on the basis of merit, but these aren't just for the academically gifted; ACU also recognises excellence in community engagement and leadership. We also offer a range of scholarships for those who may be struggling financially or who have faced other barriers to accessing education.
How to apply
Deferment
Yes. See Defer your offer.
Students with a Student Visa will need to complete the program in minimum duration, study at least one subject on-campus each semester and must not undertake more than 33% of the program online.