Bachelor of Applied Public Health
Course information for - 2023 entry
Offered at 1 locations
Study mode

Attendance

Duration

3 years full-time or equivalent part-time

CRICOS Code

079451J

IELTS

6.5 overall score (with a minimum score of 6.0 in all bands)

Fees (first year)*

$25568

Start dates

February 2023, July 2023, February 2024, July 2024, February 2025, July 2025
Public health is the science and art of preventing disease, prolonging life and promoting health by improving social and political systems. It includes environmental, economic, technical, educational and legislative measures.
The Bachelor of Applied Public Health will give you the skills to improve population health, whether it's to a handful of people or across several continents.
This course offers up to 200 hours of valuable professional placements, concentrated in the third year of studies. Some placements will be available during summer recess, and there are opportunities for interstate or international experience.
ACU strongly encourages students to be fully vaccinated. With our industry and community placement partners requiring vaccination, and with public health orders regularly changing - students can avoid interruption to their studies, placement and graduation requirements by becoming fully vaccinated.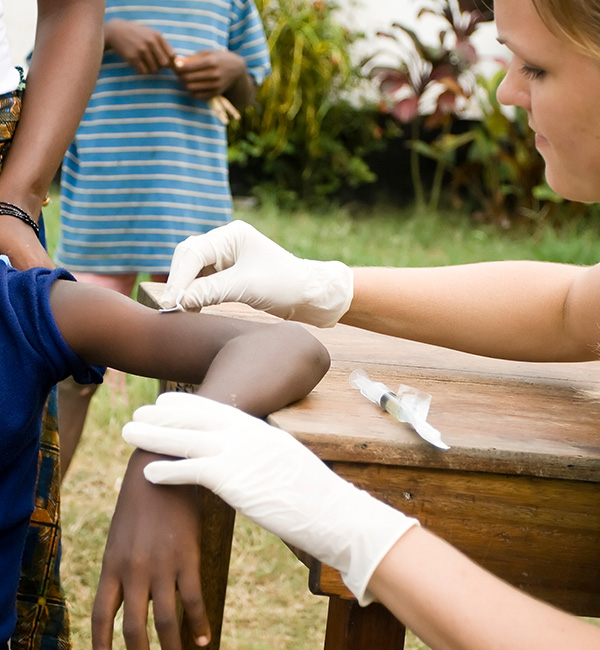 Work placement
With an emphasis on work-integrated learning, this degree will give you the opportunity throughout third year to undergo up to 200 hours of work experience to develop knowledge and skills related to public health practice.
Placement organisations range from large health sector and local government settings to smaller community-based agencies. Previously students have undertaken work with the Mercy Hospital Nutrition Department; Moreland City Council violence prevention program; Friends of the Earth recycling campaign; Belgrave Neighbourhood House; East Gippsland Shire anti-gambling program; Women's Housing Initiative; and the Fawkner Community House toxic waste campaign.
These workplace experiences will help you develop professional networks and give you insight and experience working with a variety of consumers and communities engaging in public health programs.
Visit the faculty's Work Integrated Learning (WIL) webpage to view opportunities in public health.
Community engagement
One Community Engagement elective is available in this course with a volunteer experience component.
Professional recognition
Graduates may be interested in joining professional societies such as:
Australian Health Promotion Association
Australian Epidemiology Association
Public Health Association of Australia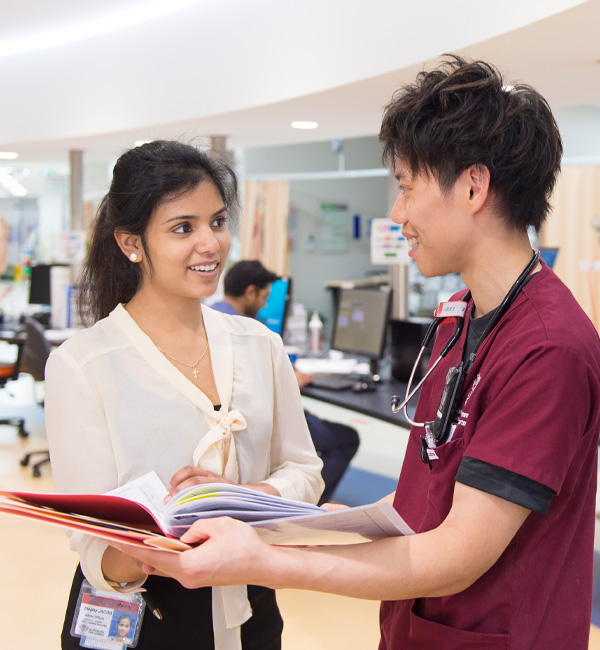 Careers
Graduates can enter a wide range of public health careers, such as:
public health project officer or advocate
community development worker
epidemiologist
policy analyst
program evaluator
health educator or academic
health communications specialist
project officer and consumer advocate
health services manager
within a variety of organisations such as:
government health departments
population health units
community health centres
non-governmental health organisations (NGOs)
advocacy groups
international health agencies
Course details
Course structure
To complete the Bachelor of Applied Public Health, a student must complete 240 credit points (cp).
Sample program map
| Year - Study period | Unit 1 | Unit 2 | Unit 3 | Unit 4 | Unit 5 |
| --- | --- | --- | --- | --- | --- |
| Year 1 - Semester 1 | PUBH100 Foundations of Public Health | BIOL121 Human Biological Science 1 | HLSC120 Indigenous Health and Culture | PUBH101 Foundations of Public Health Communication | |
| Year 1 - Semester 2 | PSYC104 Research Design and Statistics I | PUBH102 Foundations of Health Promotion | PUBH103 Epidemiology | UNCC100 Self and Community: Exploring the Anatomy of Modern Society | |
| Year 2 - Semester 1 | PUBH204 Public Health Economics | BIOL122 Human Biological Science 2 | PUBH202 Public Health Research Methods | PSYC206 Research Design and Statistics II | |
| Year 2 - Semester 2 | PUBH205 Public Health Emergency Response | Elective | PUBH200 Globalisation, Environment and Health | PUBH222 Public Health Community Engagement | |
| Year 3 - Semester 1 | PUBH306 Public Health Policy and Law | PUBH304 Public Health Advocacy | UNCC300 Justice and Change in a Global World | PUBH302 Applied Public Health 1 | |
| Year 3 - Semester 2 | PUBH303 Applied Public Health Communication | PUBH311 Contemporary Issues in Public Health | PUBH312 Applied Health Promotion | PUBH305 Applied Public Health 2 | |
This is a sample program only and units will vary depending on your campus and mode of study. Please refer to the handbook for the prerequisite units and the current listing.
AQF framework
Bachelor - AQF Level 7
Additional course information
Classes
Class sizes: Your class size will depend on the unit you are studying and if that unit is taught across different degrees. The tutorial, lab and workshop class sizes are normally capped at 25 students.
Contact hours: Most units will require you to attend two to four hours of classes in the form of a lecture, tutorial, lab or workshop on campus. Some of these may be online and you will be required to watch, read and listen to materials provided as an alternative to attending face-to-face classes.
Therefore, if you are a full-time student taking four units a semester that will add up to 4 x units by 4 hours (maximum) = 16 hours required on campus or engaging in content.
Study time is entirely up to you as a student, but it is recommended that you set aside further hours to study per week.
Sample Assessments
Each unit has three assessments per semester.
Assessment 1 (30 per cent): Quiz
Assessment 2 (30 per cent): Literature review
Assessment 3 (40 per cent): Exam
If the unit has a final exam it is counted as part of the three assessments. Assessments have different weighting percentages towards your overall mark. A single assessment cannot be worth more than 50 per cent of your assessment total. The format of assessments is different for every unit and will be explained by your lecturer prior to the due date.
Overseas study available
The Faculty of Health Sciences has partners all over the world and continues to grow the international experience offerings in applied public health.
There are opportunities to study the Core Curriculum abroad in Rome, Beijing, New York, or Leeds.
Read more about these opportunities
Entry requirements
View transparency admission information
English language requirements
Applicants require an academic IELTS minimum overall score of 6.5 (with a minimum score of 6.0 in all bands), or an equivalent acceptable test score as outlined in the Admission to Coursework Programs Policy (Schedule 3).
Adjustment factors
If you're currently completing Year 12 you may be eligible for adjustment factors that can boost your rank and help you get into your desired course.
Adjustment factors may be applied to your TAC application if you study particular subjects, attend schools geographically close to our campuses or in certain regional areas, apply as an elite athlete or performer or meet certain other criteria.
Pathways
Pathways into course for international applicants
Further study
An Honours year is available to meritorious students, with a grade point average of 5.5, who meet the admission requirements for the Bachelor of Applied Public Health (Honours).
The Faculty of Health Sciences offers a suite of postgraduate coursework degrees with specialties in public health and global health.
Fees
Course costs
Unit fee: $3196
Average first year fee: $25568
Estimate total cost: $76704
The Tuition fees quoted above are for commencing students in the current year who undertake a normal full-time load. The Unit Fee is based on a 10cp unit. Fees are reviewed annually.
Tuition fees for continuing students may increase by up to 3 percent each year for the minimum duration of the course as provided on your electronic Confirmation of Enrolment (eCOE). Students who continue to study beyond the minimum duration will have the relevant annual commencing rate applied to their fees for subsequent study periods.
Payment options
You should be able to concentrate on getting good marks instead of worrying about how you'll pay your fees. We have a number of options that can help you ease the financial burden, including government assistance, scholarships and income support.
Scholarships
You could be eligible for one of the hundreds of scholarships we award each year to help students from across the university with the cost of studying, accommodation or overseas study opportunities. Some of our scholarships are awarded on the basis of merit, but these aren't just for the academically gifted; ACU also recognises excellence in community engagement and leadership. We also offer a range of scholarships for those who may be struggling financially or who have faced other barriers to accessing education.
How to apply
Deferment
Yes. See Defer your offer.
Students with a Student Visa will need to complete the program in minimum duration, study at least one subject on-campus each semester and must not undertake more than 33% of the program online.
Staff Profile
Dr David Barnett
Lecturer (Public Health) – School of Behavioural and Health Sciences
Dr David Barnett is a lecturer in public health and has a passion for trying to improve health through science. In particular, how behavioural risk factors (e.g. exercise) influence health outcomes, including developing chronic diseases (e.g. cancer). Dr Barnett is a trained behavioural epidemiologist and is interested in learning more about how the neighbourhoods in which we live influence our behaviours (such as exercise) and, by extension, our health. He also has a passion for evidence-based teaching and strives to provide the optimal learning environment for students to achieve their potential.
Dr Alison Hughes
Senior Lecturer and Course Coordinator (Public Health) – School of Behavioural and Health Sciences
Dr Alison Hughes is an educator who is passionate about public health and, through this lens is committed to ensuring better health outcomes for the population. Alongside her strong interest in and commitment to public health, she has been teaching public health for over 20 years at postgraduate and undergraduate levels at universities in Australia and China. Dr Hughes' areas of interest and teaching specialisations cover health policy and law, foundations of public health, international health, and the Australian health system. To complement her teaching role, she also brings extensive practical experience based on previous employment as a health programs manager, policy analyst, health services consultant, and researcher in diverse health organisations.
Testimonial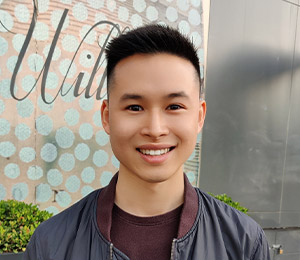 "I enrolled in the Bachelor of Applied Public Health at ACU with an aspiration to protect and improve people's health and wellbeing. The course truly enabled me to think critically about the many aspects of life that shape the health of individuals and populations and equipped me with the skills and knowledge I needed to address existing and emerging health issues in local and global settings. The course also provided me with the opportunity to obtain practical experience through professional practice, helping me become a valuable asset in the public health workforce upon graduation."
Louis La
Applied public health student