IRCI's renowned philosopher Robert Audi returns to Melbourne
Research
16 May 2018
Share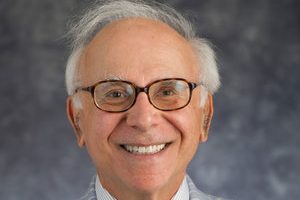 Robert Audi, the John A. O'Brien Professor of Philosophy at the University of Notre Dame (USA) and Professorial Fellow at ACU, will be returning to the Institute for Religion and Critical Inquiry during May and June.
While in Melbourne, he will be engaging with staff and students and participating in informal seminars of the Institute.
Professor Audi will deliver a keynote address on Moral Epistemology and Philosophical Naturalism during the upcoming ACU Moral Epistemology Conference.
---
See an outline of some of Professor Audi's activities with the Institute below
Wednesday 16 May 2018
IRCI Interdisciplinary Reading Group
Aristotle, Nicomachean Ethics
Institute for Religion & Critical Inquiry, 250 Victoria Pde.
12:30pm-2pm
Tuesday 22 May 2018
IRCI Informal Seminars
Institute for Religion and Critical Inquiry
Location: Room 5.15 of 250 Victoria Pde.
12:30-1:45 Chip Lockwood, TBA
2:00-3:15 Steve Evans, "Accountability understood as a virtue"
3:30-4:45 Tyler Paytas, "Valuing justice for its own sake in Republic 2"
5:00-6:15 Steph Collins, "Relational duties and overdemandingness
Friday 31 May – 2 June 2018
ACU International Conference on Moral Epistemology
Sessions will occur in various rooms on the ACU campus. Find a schedule here (PDF file, 45KB)
For any inquiries regarding the conference, email david.killoren@acu.edu.au