Caity Little
Paramedic, St John Ambulance, Northern Territory, ACU nursing/paramedicine alumnus, and 2018 ACU Young Alumni of the Year
Four years ago, paramedic and nurse Caity left her job at Ambulance Victoria to pursue her dream of working with Aboriginal communities in Alice Springs. Life in the Territory did not disappoint, and Caity believes working for St John Ambulance NT in the outback is an experience like nowhere else. For Caity, retrieving patients from remote and often isolated locations to deliver patient care is all in a day's work. She is currently completing her intensive care paramedic training and also works in her local hospital's emergency department as a registered nurse. As a firm believer in the power of giving back, she's given her time as a volunteer to the Alice Springs Animal Shelter, the Australian Kookaburra Kids Foundation, and The Wild Medic Project in Nepal.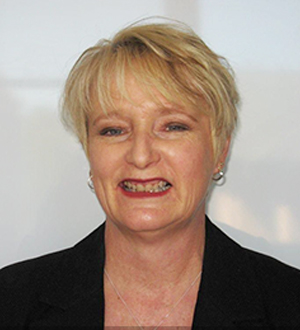 Mary Oski
Director of Learning, Catholic Education Office Melbourne, and ACU management alumnus
A dedicated educator, Mary is responsible for learning and teaching, student wellbeing, learning diversity, school improvement and leadership development across four regional offices. Her previous work has included several senior positions within Catholic Education, and key leadership roles in Catholic secondary schools. Mary has been a state representative of the Victorian Catholic Education sector on more than 10 advisory boards, a reflection of her professional pedigree and commitment to the education sector. Her extensive postgraduate study includes education, business information technology, theology, religious education, leadership, management and doctoral studies in school improvement. She is also a National Fellow of the Australian Council of Educational Leaders (ACEL) for contribution to educational leadership.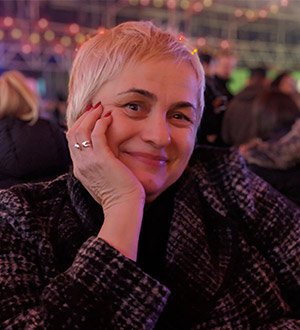 Melanie Saba
Chief Executive at the Royal Australasian College of Medical Administrators, and ACU nursing alumnus
Melanie is an inspirational leader across the health and education sectors. She has spoken internationally on teacher codes of conduct at a UNESCO regional forum in Seoul Korea and at International Federation of Teacher Regulatory Authorities meetings in South Africa and Ireland. With more than a decade of experience as a chief executive officer, including for the Victorian Institute of Teaching and the Psychologists Registration Board of Victoria, Melanie is an established leader in her field. She has contributed to the development of policy at both national and state levels, in roles with organisations such as the Council of Psychology Registration Boards of Australasia and the Australasian Teacher Regulatory Authorities. She is an ACU nursing graduate and holds a Master in Health Administration.