Dr Catriona Booker
Acting Nursing and Midwifery Director Education, Royal Brisbane and Women's Hospital, and ACU nursing leadership alumnus
Catriona has been a passionate leader, mentor, educator and advocate her entire career. A clinical fellow with ACU, she also holds portfolios which include professional practice standards, performance management, and mentoring. She is the chair of the Metro North Hospital and Health Service and RBWH Scope of Practice Working Groups as well as the Australian Nurse and Midwifery Accreditation Committee: Peer Review Panel: Pre-enrolment and the Australian College of Nursing Leadership Community of Interest. Catriona provides mentorship and consultative education support to colleagues across Brisbane. With a clinical background in midwifery and mental health, she actively participates on several facility and health service committees and national professional bodies.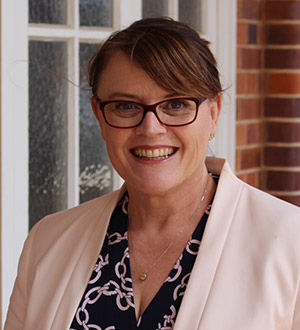 Kerry Manders
Assistant Principal – Students, Lourdes Hill College, and ACU religious education/educational leadership alumnus
An educator for 30 years, Kerry has been a teacher and leader across state, independent and Catholic schools in Queensland. She is a passionate advocate for the education of young women and offers a fresh outlook on contemporary school and student leadership outcomes. Kerry has held her post at Lourdes Hill College for the past five years and has led the school's focus on student leadership, pastoral care and the connection to learning. Prior to Lourdes Hill, Kerry was Assistant Principal – Curriculum at St John Fisher College, Bracken Ridge.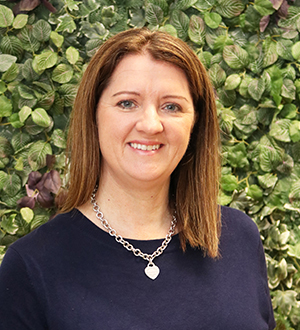 Maree Trims
Deputy Principal, St Rita's College, and ACU religious education/educational leadership alumnus
Maree has been a dedicated educator for 25 years. She graduated from QUT in 1994 with a Bachelor of Education (Secondary) majoring in biology and science. Since then, she has spent her entire teaching career in Catholic education, mostly teaching girls. During her 16 years at Mt St Michael's College she was in several leadership positions, completing a Graduate Certificate of Religious Education and Master of Educational Leadership at ACU. This education and experience led Maree to be appointed as Assistant Principal at San Sisto College. In 2015, Maree was appointed as Deputy Principal – Studies at St Rita's College, Clayfield, where she has led the curriculum team for the past four years.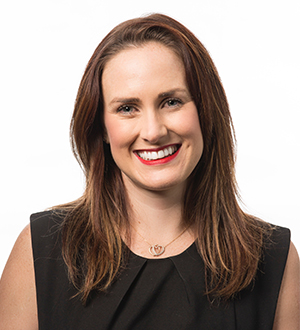 Penelope Twemlow
Co-Founder and Chairperson, Women in Power and ACU health, safety and environment, health and safety management systems alumnus
Penelope has worked tirelessly for diversity and inclusion her entire career. She is a multi-degree qualified professional with 18 years' experience in strategic and operational management, project and risk management, and governance and compliance. Penelope's career has seen her involved in organisations and projects globally, and she has undertaken roles including chief executive officer, director, general manager, chairperson, warfare officer and Australian Defence Force investigator. Penelope is also a sought-after speaker and author. She co-founded and now chairs the not-for-profit organisation, Women in Power. She is also an ambassador for the United Nation's Women's Council of Australia, ambassador for the YWCA and national advocate for White Ribbon Australia.