Caity Little
Paramedic, St John Ambulance, Northern Territory, ACU nursing/paramedicine alumnus, and 2018 ACU Young Alumni of the Year
Four years ago, paramedic and nurse Caity left her job at Ambulance Victoria to pursue her dream of working with Aboriginal communities in Alice Springs. Life in the Territory did not disappoint, and Caity believes working for St John Ambulance NT in the outback is an experience like nowhere else. For Caity, retrieving patients from remote and often isolated locations to deliver patient care is all in a day's work. She is currently completing her intensive care paramedic training and also works in her local hospital's emergency department as a registered nurse. As a firm believer in the power of giving back, she's given her time as a volunteer to the Alice Springs Animal Shelter, the Australian Kookaburra Kids Foundation, and The Wild Medic Project in Nepal.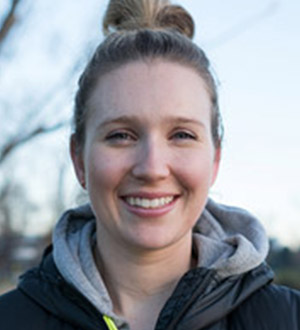 Milly Tapper
Olympian, Paralympian, ACU exercise science alumnus, and 2017 ACU Young Alumni of the Year
Diagnosed with Erb's Palsy, which resulted from complications during her birth, Milly suffered significant nerve damage in her right shoulder and arm, which restricted development, movement and strength. Despite her disability, Milly has gone on to achieve amazing feats in the sporting arena and was named the table tennis ambassador for the 2018 Commonwealth Games. Milly is also a proud supporter of Standing Tall, a mentoring program for children and youth at risk of disengaging with education. Our 2017 Young Alumni of the Year, Milly made history in 2016 when she became the first Australian to compete in both the Olympics and Paralympics.