Professor Hayden Ramsay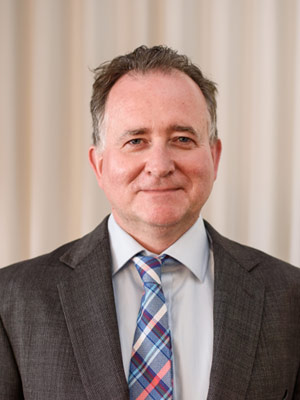 Professor Hayden Ramsay came to Australia from Scotland in 1994 to take up a Leverhulme Travel Fellowship at the University of Melbourne. Previously, he studied philosophy at the University of Edinburgh and taught there and at the University of Stirling.
Professor Ramsay taught at Melbourne until 1996 before moving to School of Philosophy at La Trobe University. In 1998, Professor Ramsay began work with the Catholic Archdiocese of Melbourne where his role involved advice and support to the Archbishop and teaching and research at the Catholic Theological College and the John Paul II Institute for Marriage and Family.

Professor Ramsay moved to Sydney in 2003 to continue the dual role of advice to the Archbishops and teaching – initially, at the Catholic Institute of Sydney and, since its foundation in 2006, at the Sydney Campus of the University of Notre Dame Australia.

At Notre Dame, Professor Ramsay began as Professor of Philosophy and Ethics and Executive Dean of Philosophy and Theology. He soon moved to senior management positions, including Provost, Head of Campus, and – in 2011 – Senior DVC.

Professor Hayden Ramsay has published several books and many articles, mainly in ethics. He has taught and supervised research in a number of areas of philosophy and believes passionately in the importance of strong philosophical thinking and its relevance to the life of faith, the life of the mind and to good policy.