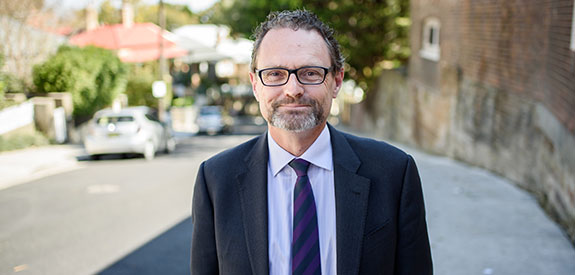 Dr Stephen Weller
Chief Operating Officer and Deputy Vice-Chancellor (Administration)
The Chief Operating Officer and Deputy Vice-Chancellor is a member of the Senior Executive Group at ACU. In this role, Dr Weller leads the Corporate Services Portfolio which is critical to the achievement of the strategic and operational priorities of the University.
The Portfolio includes:
infrastructure
information technology
properties and facilities
marketing and external relations
academic registrar and student administration
human resources
finance
planning and strategic management
governance and general counsel.
Dr Weller is also responsible for providing effective corporate governance through the University Senate and Company in his role as Company Secretary.
About Dr Weller
Dr Weller has more than 20 years' experience in tertiary education across six universities in three states. He holds a PhD in Organisational Justice from Victoria University; a Master of Business Administration from the University of Technology, Sydney; a Master of Commerce, Employment Relations from the University of Western Sydney; and a Bachelor of Arts, Government and Public Administration from the University of Sydney.
Office of the Chief Operating Officer
Find out more about the Office of the Chief Operating Officer at ACU, including roles and responsibilities, office team members, and contact information.