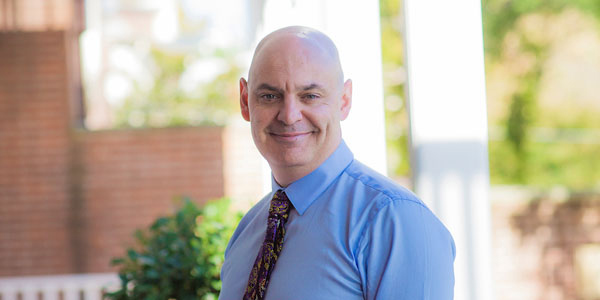 Campus address
ACU North Sydney Campus (Mackillop)
Level 14, 8-20 Napier Street (Tenison Woods House), North Sydney, NSW 2065
Contact details
Email: mark.hebblewhite@acu.edu.au
Phone: +61 2 9465 9379
Biography
Dr. Mark Hebblewhite joined ACU as Associate Director, Government Relations in April 2019. He is responsible for ACU's ongoing engagement and advocacy activities with all levels of Government and ensuring that they deliver the best possible outcomes for the university as a whole.
Mark has eight years of experience as a political advisor and speech writer working at the Federal, State and Local Government levels. Most recently Mark held roles as Manager, Government Relations at the Australian Nuclear Science & Technology Organisation (ANSTO) and Senior Government Relations Advisor at The University of New South Wales (UNSW).
In 2013 Mark completed his PHD in Ancient History. He has taught at Macquarie University and ACU. Mark has published widely on the role of the Roman Army in Late Imperial Politics.
Qualifications
Bachelor of Arts – Ancient History & Political Science (Hons. 1), Macquarie University
Ph.D. Macquarie University
Publications (selected)
(2017) The Emperor and the Army in the Later Roman Empire AD 235- AD 395. Routledge
(2016) - 'Sacramentum militiae: empty words in an age of chaos'. In J. Armstrong (Ed.), Circum mare: themes in ancient warfare (Mnemosyne supplements). Leiden, p. 120-142
(2003/4) 'The signa militaria and the imperial imagines as symbols of power: AD 235–395′, in Journal of Roman Military Equipment Studies 14/15, p. 77-88