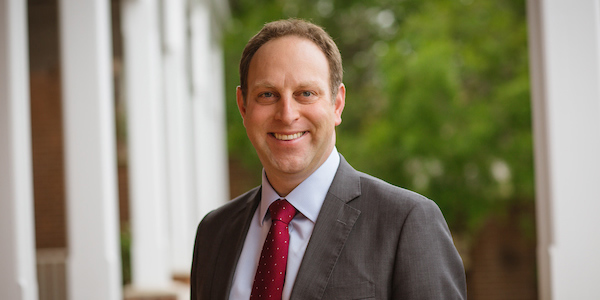 Campus address
ACU Melbourne Campus
Level 8 East, 250 Victoria Parade, East Melbourne, Victoria 3002 Australia
Contact details
Email: ashley.midalia@acu.edu.au
Phone: +61 3 9230 8164
Biography
Ashley Midalia commenced as Manager, Government Relations in March 2015 before taking on the role of Director, Government, Policy and Strategy in May 2016. He is responsible for proactively maintaining ACU's strong relationships with all levels of government, overseeing public policy submissions and ensuring ACU is well-placed to respond to evolving regulatory environments.
Ashley brings a breadth of experience to his role, including as a lawyer, journalist and political adviser. Prior to joining ACU, Ashley served as Deputy Chief of Staff to federal minister the Hon Chris Bowen MP in a number of portfolio areas, including Tertiary Education, and as senior adviser to federal Attorney-General the Hon Mark Dreyfus QC MP. Previously, Ashley worked as a journalist at The Australian Financial Review and as a corporate lawyer at Allens.
Ashley is a member of the University's Executive Planning Group and the Vice-Chancellor's Strategy Group.
Qualifications
MA (International Relations), University of Nottingham, UK, 2004-2005
LLB (Hons), BA (Political Science), University of Melbourne, 1998-2002
Admitted to the Supreme Court of Victoria and High Court of Australia, 2003
Appointments
Senior Adviser, The Hon Mark Dreyfus QC MP, Attorney-General and Special Minister of State, 2013
Deputy Chief of Staff, The Hon Chris Bowen MP, Minister for Tertiary Education, Skills Science and Research, 2013
Deputy Chief of Staff / Senior Adviser, The Hon Chris Bowen MP, Minister for Immigration and Citizenship, 2010-2013
Adviser / Speechwriter, The Hon Chris Bowen MP, Minister for Financial Services, Superannuation and Corporate Law, 2009-2013
Journalist, The Australian Financial Review, 2007-2009
Lawyer, Allens Arthur Robinson, 2003-2004 & 2006
Tutor – Australian and global politics, Trinity College, University of Melbourne, 2006
Publications/Articles
Rethinking the War on Terror, Masters dissertation, University of Nottingham, 2005
Various news and features articles, The Australian Financial Review, 2007-2009