Damien Freeman
Principal Policy Advisor at the PM Glynn Institute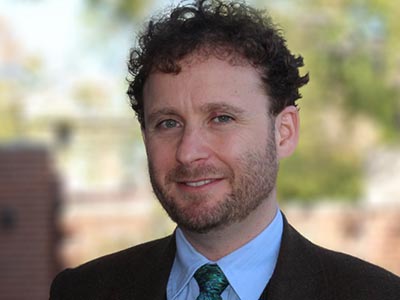 Phone: +61 2 9739 2137
Email: damien.freeman@acu.edu.au
Location: ACU North Sydney Campus (MacKillop)
Damien Freeman is the Principal Policy Advisor at the PM Glynn Institute. He is also a writer, lawyer and philosopher. He was educated at the University of Sydney (BA, LLB (Hons), MA, MPhil) and Magdalene College, Cambridge (MPhil, PhD). He is the Editor of the Kapunda Press, the imprint of the PM Glynn Institute, which is published by Connor Court. He lectured in philosophy for ten years at Pembroke College, Cambridge, and currently lectures on law at Exeter College, Oxford.
He is a Legal Practitioner of the Supreme Court of New South Wales and a Licentiate of Trinity College, London. He has been a guest lecturer at the Art Gallery of New South Wales on a range of topics including a lecture series on Sublime: the pleasure of the overwhelming.
Together with Julian Leeser, he founded Uphold & Recognise, a non-profit organisation committed to the twin imperatives of upholding the Australian Constitution and recognising Indigenous Australians in the Constitution.
He is the editor of numerous volumes including Mao's Toe, Figuring Out Figurative Art (with D. Matravers), The Forgotten People (with S. Morris), and Chalice of Liberty.
His research has been published in a range of scholarly periodicals including Journal of Aesthetic Education, Literature & Aesthetics, Harvard Review of Philosophy, Australian Bar Review, Public Law Review, and Constitutional Law and Policy Review.
He has contributed chapters to various collections including A Rightful Place, Routledge Companion to the Philosophy of Literature, Upholding the Australian Constitution, and Encyclopedia of the Bible and Its Reception.
He has also published articles in Quadrant, Spectator Australia, The Australian, and Australian Financial Review.
Publications
Abbott's Right: the conservative tradition from Menzies to Abbott (Melbourne University Press, 2017).
The Aunt's Mirrors: Family experience and meaningfulness – a memoir (Brandl & Schlesinger, 2014).
Art's Emotions: ethics, expression and aesthetic experience (McGill-Queen's University Press, 2012).
Roddy's Folly: RP Meagher QC - art lover and lawyer (Connor Court Publishing, 2012).