Dr Cris Abbu
Policy and Projects Manager at the PM Glynn Institute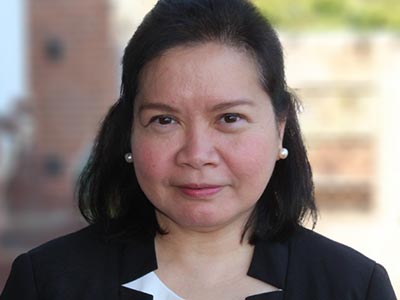 Phone: +61 2 9465 9295
Email: cris.abbu@acu.edu.au
Location: ACU North Sydney Campus (MacKillop)
Cris Abbu is the Policy and Projects Manager at the PM Glynn Institute. Prior to this role, she undertook various research, policy and evaluation work for NSW state departments, NGOs and for-profit organisations.
Cris has written papers on competition policy, small enterprise development, trade and investments, and on various social issues such as mental illness, homelessness, child abuse and neglect, and maternal and child health. More recently, she wrote "Constraints to Market Exchange", a chapter in Market's Morals: responding to Jesse Norman, published by the PM Glynn Institute. She is currently writing, A Snapshot of Palliative Care Services in Australia, a forthcoming report to be published by the institute.
She completed her PhD at the University of Technology Sydney as a recipient of the Australian Postgraduate Award. For her PhD research, she was also awarded the Australia Awards-Endeavour Fellowship for Research in Asia. Her prior degrees include an MBA degree from the Western Sydney University and a Master's degree in Economics from the University of the Philippines where she was a Ford Foundation fellow. Cris was also a fellow of the Senator Edward Muskie School of Public Service, University of Southern Maine in the United States, where she undertook high-level courses in public policy, and worked at the Cutler Institute for Health and Social Policy, the research arm of the Muskie School.
Cris is a sessional academic at the University of Technology Sydney, where she teaches courses in both undergraduate and postgraduate levels. She is also a sessional lecturer at ACU's Peter Faber Business School. She sits on the Board of the Australia-New Zealand Third Sector Research (ANZTSR) and holds memberships with the International Third Sector Research (ISTR) and the Economic Society of Australia (ESA).