The Cognition and Emotion Research Centres has a wide range of neuroscience equipment including:
Large soundproof laboratory
3D Eye tracking – measures eye positioning and movements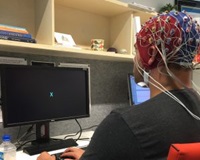 64 channel Electroencephalography (EEG) – detects electrical activity in the brain using electrodes.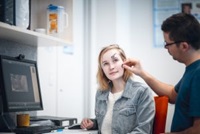 Facial Electromyography (EMG) – measures and records facial muscle activity, such as smiling and frowning.


Heart rate monitoring and skin conductance – we record heart rate, and skin response to measure stress and anxiety levels.
Functional Near Infrared Spectroscopy (fNIRS) – a non-invasive brain imaging device for measuring brain activity in the prefrontal cortex.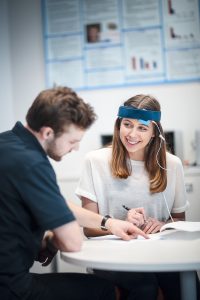 Mild Brain Stimulation – for the application of various forms of mild brain stimulation, including transcranial direct current stimulation (tDCS) and transcranial random noise stimulation (tRNS).

Combined EEG-tDCS – EEG monitoring during the electrical stimulation of tDCS.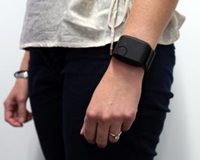 E4 Wristbands – monitors physiological signals, such as heart rate.
Touch screen computers
Neuropsychological tests used within the Centre
Memory for Intentions Test (MIST)
Working Memory Scale (WMS)
Delis-Kaplan Executive Function System (DKEFS)
Hopkin Verbal Learning Test (HVLT)
The Awareness of Social Inference Test (TASIT)
Wechsler Abbreviated Scale of Intelligence (WASI)
CAMBRIDGE Prospective Memory Test (CAMPROMPT)
Adaptive Behaviour Assessment System (ABAS)
NEPSY II – a developmental neuropsychological test
Benton Facial Recognition
Telephone Interview for Cognitive Status (TICS)
Kaufman Brief Intelligence Test (K-BIT)