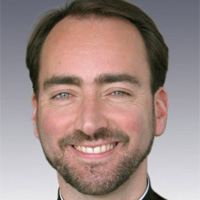 ACU research student
Michael Wallace is a priest of the Diocese of Dunedin, Anglican Church in Aotearoa New Zealand and Polynesia. After studying arts and theology at the University of Otago, Michael studied Ecumenical Theology at the Irish School of Ecumenics, Trinity College Dublin.
Michael has worked for Christian World Service and the Student Christian Movement in Aotearoa New Zealand and the World Student Christian Federation in Switzerland. He is currently Vicar of Dunedin North Parish and Chaplain of Selwyn College at the University of Otago.
This thesis highlights, critiques and responds creatively to the cognitive dissonance between the liturgical year and the experience of natural seasons in Aotearoa New Zealand. It considers theologies of place and environmental psychology, from Māori (indigenous) and Pākehā (non-indigenous) perspectives, liturgical theology and theologies of inculturation and how all of these might contribute to inculturation in Aotearoa. It will develop a praxis of liturgical inculturation to enable authentic location of the liturgical year in Aotearoa.