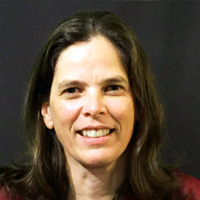 Recent ACU PhD
Dr Jennifer Wakeling received her Doctor of Philosophy through ACU in August 2019. Jennifer's interdisciplinary thesis in music theology utilises the philosophic and semiotic theory of Charles Peirce and the theological anthropology of Karl Rahner to explore the generation of Christian meaning via instrumental music in Christian worship. Professor Clare Johnson was the principal supervisor of Jennifer's research.
Jennifer is a professional pianist who, for many years, specialised as a piano accompanist for the string department of the Queensland Conservatorium of Music. She has served as a sessional tutor and piano teacher at the Queensland Conservatorium, teaches piano privately, and examines piano for the Australian Music Examinations Board.
Jennifer undertook a Graduate Certificate in Theological Studies (Liturgy) concurrently with her Doctor of Philosophy degree at ACU. Jennifer has been a church musician since the age of twelve and has had a life-long passion for sharing in and investigating the experience of God within Christian worship through musical performance and composition.
Thesis title
Divine Resonance: Meaning-Generation via Instrumental Music within Christian Worship
Synopsis
This thesis investigates the generation of Christian meaning via the performance of instrumental music, separate from text, within a Christian worship context. Based on the philosophy and semiotic theory of Charles Peirce and the theological transcendental anthropology of Karl Rahner, dynamic relations can be established between the particular musical properties and structures of an instrumental work and its broad and immediate worship context via feeling responses and processes of signification and interpretation undertaken by listeners.
These responses and processes are conditioned by prior knowledge, experience and Christian commitment, and, when ultimately activated by God, potentially constitute for listeners an experience of God and facilitate Christian formation and transformation.