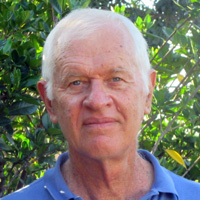 ACU research student
Dan McGrath has been a teacher, administrator and consultant in secondary education both in Australia and overseas. He is a member of the Zillmere Parish in Brisbane and is a sessional facilitator in Pre-Marriage Education for Centacare Brisbane.
Dan completed a Master of Theology (Research) at ACU on the topic, Marriage as sacrament and covenant: a new model for pre-marriage education based upon the rite of marriage. He commenced doctoral studies in 2016.
Marriage as creative union: A liturgical theology drawn from The Order of Celebrating Matrimony
The revised rite of marriage provides a rich source for a theology of marriage which can assist both married couples who seek to live the ideals of marriage and those preparing for marriage.

Kevin Irwin's liturgical-sacramental method will be employed to present a contemporary sacramental theology of marriage derived from the revised liturgical rite. Irwin's method of liturgical theology is appropriate for an inquiry into the theological meaning of the sacrament of marriage for Irwin gives due prominence to the links between liturgy and life. These links ensue from the weight Irwin gives to the traditional Catholic principle of sacramentality, with its emphasis upon full engagement in the present on this good earth, as the foundation for the celebration of all liturgy and sacraments.