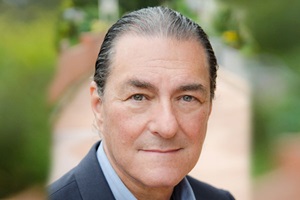 Chief Investigator of HBI: Cognition, Neurology and Dementia
Dr Michael Weiner has been undertaking research for almost 50 years and is the principal investigator of the Alzheimer's Disease Neuroimaging Initiative, a 10-year national longitudinal study of over 1,500 subjects that is aimed at validating biomarkers for Alzheimer's disease.
Dr Weiner also launched BrainHealthRegistry.org, a registry with the overall goal of accelerating development of effective treatments for brain diseases. This registry recruits, screens, and longitudinally monitors brain function on thousands of subjects all over the USA. His overall research goals are to participate in the development of effective treatments and methods for early detection of Alzheimer's disease and other brain disorders.
In 1980, Dr Weiner was one of the first investigators to use nuclear magnetic resonance to investigate the metabolism of organs inside a living animal. This technique subsequently became magnetic resonance spectroscopy (MRS). In 1988, his group used MRS to show that the amino acid N acetyl aspartate (NAA), a marker of healthy nerve cells, is reduced in the epileptic focus in the brain. This marker is now used to help identify the epileptic focus prior to surgery in epilepsy patients.
In 2004, Dr Weiner's group reported that reduced NAA predicts development of Alzheimer's disease in mildly impaired elderly subjects. They have also demonstrated that brain blood flow is reduced in Alzheimer's disease and in patients with mild impairment.
Dr Weiner has produced over 800 published articles. In 2006, he received the William S. Middleton Award, the highest scientific honour bestowed by the Department of Veterans Affairs. In 2010 he was named one of the 'Rock Stars of Science'. He also received the Gold Medal of Paul Sabatier University and the City of Toulouse, France.
In 2011 he received the Ronald and Nancy Reagan Research Award from the Alzheimer's Association. In 2012 he received the Potamkin Award from the American Academy of Neurology and the American Brain Foundation.