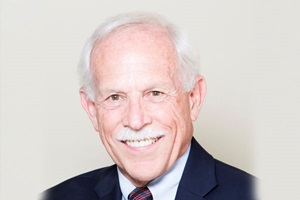 Chief Investigator of HBI: Frailty and Muscular Health
Dr Michael McClung is the founding director of the Oregon Osteoporosis Center. He is a graduate of the University of Texas Southwestern Medical School in Dallas and completed a fellowship in endocrinology at the National Institute of Health in Bethesda, Maryland.
For many years, he was on the faculty at the Oregon Health Sciences University and in the Department of Medical Education at Providence Portland Medical Center, where he was actively involved in the training of young physicians.
At the Oregon Osteoporosis Center, Dr McClung has had an active clinical practice, taken part in multiple educational initiatives and has been the principal investigator in many clinical trials evaluating the effects of therapeutic agents for osteoporosis and utility of tests for diagnosis and monitoring that disease. These activities have resulted in more than 250 scientific and clinical publications.
He is frequently invited to speak at national and international society meetings and is the recipient of several teaching and service awards from those societies, including in 2015 the President's Award from the International Osteoporosis Foundation; the Dr John P. Bilezikian Global Leadership Award of the International Society for Clinical Densitometry; and the Leon Speroff Award for Excellence in Education from the North American Menopause Society.
Dr McClung serves as the Associate Clinical Editor of BoneKEy and is on the editorial board of several other journals, including Osteoporosis International.
He has been an active member of the IOF Council of Scientific Advisors since 1999.
Dr McClung served on the WHO Fracture Risk Assessment Task Force that led to the implementation of the FRAX fracture risk assessment tool, and he has been involved in the development of clinical guidelines for several national osteoporosis societies.