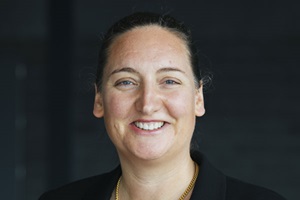 Chief Investigator of HBI: Cognition and Vascular Health
Professor Cassandra Szoeke brings together high-level management and communication skills with scientific expertise.
She led the research program in neurodegenerative diseases, mental disorders and brain health at the Australian Commonwealth Science and Industry Organisation and then became a clinical consultant to CSIRO.
Professor Szoeke is a practicing physician in internal medicine with sub-specialisation in neurology. In addition to her medical qualifications, she has an honours degree in genetics and pharmacology, and completed her PhD thesis in epidemiology examining women's healthy ageing. Her postdoctoral studies were conducted between Stanford University and Duke University and focussed on public health and policy.
She has been in clinical research for over a decade with more than 100 publications in peer-reviewed journals and is a reviewer for national and international journals and funding bodies. She has been the recipient of numerous national and international awards for her research work, is regularly invited to chair and speak at international and national conferences, and has been the invited expert to international roundtables.
Professor Szoeke has held roles on scientific, management and business development committees of several major population-based Australian studies (budgets over $5 million).
She is currently the Director of Healthy Ageing Programs at the University of Melbourne (Women's Healthy Ageing – WHAP) and the Australian Healthy Ageing Organisation.