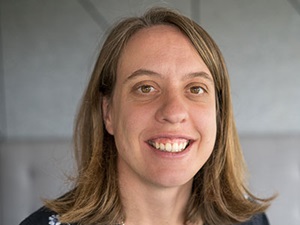 Associate Investigator of HBI: Imaging
Following completion of a masters degree in psychology in 2005 at KU Leuven, Dr Caeyenberghs completed her PhD in biomedical sciences in 2010 under supervision of Professor S.P. Swinnen.
From 2012 to 2014, Dr Caeyenberghs has been working at the University of Ghent as a research professor in a tenure-track position. Dr Caeyenberghs has also acquired expertise on the latest technological developments in the field of white brain matter microstructure in the lab of Professor D. Jones (CUBRIC, Cardiff University, October 2012 – February 2013, FWO travel grant).
From 2015 to2017, Dr Caeyenberghs has worked as a senior research fellow at the School of Psychology at ACU. In 2018, she assumed her current role as Associate Professor, NHMRC CDF and head of the research program for microstructural imaging and rehabilitative plasticity at ACU.
Dr Caeyenberghs' research interests are focused on mechanisms underlying neuroplasticity in brain-injured patients using a multidisciplinary approach, spanning behavioural sciences and cognitive neurosciences with a specific focus on the study of brain structure and connectivity using medical imaging technologies.
Dr Caeyenberghs' contributions include publishing the first studies using diffusion MRI in children with TBI; developing novel home-based training programs for brain injured populations (BrainGames and CogMo); providing the first evidence of chronic cognitive impairments from a disconnection syndrome perspective; and publishing some of the first brain-wide maps of dynamic structural connectivity changes with training and disease progression.
Contact Professor Caeyenberghs