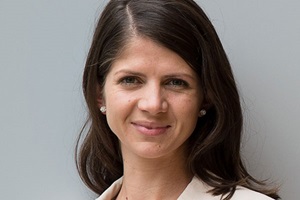 Early Career Researcher of HBI: Neuroscience
Dr Izelle Labuschagne is a clinical neuroscientist and a research fellow in the Cognition and Emotion Research Centre within the School of Psychology at ACU in Melbourne.
In addition to training as a neuroscientist, Dr Labuschagne also obtained accredited training in psychology during undergraduate studies at Monash University and at Swinburne University of Technology.
Dr Labuschagne's research examines the social cognitive and emotional processes in humans, and in particular, how psychiatric illnesses and ageing affect these processes. Dr Labuschagne incorporates a variety of brain imaging techniques (such as fMRI, DTI, EEG, EMG, tDCS, and fNIRS), cognitive assessments, and neuropsychopharmacological manipulations.
Dr Labuschagne has conducted randomised and double-blind placebo-controlled trials in humans investigating the effects of antidepressants such as SSRIs, serotonergic precursors such as tryptophan, and more recently, neuropeptides such as oxytocin.