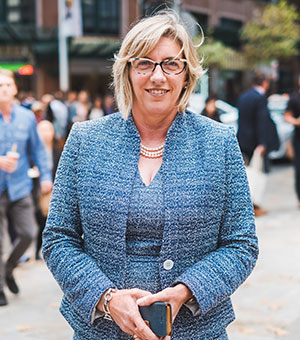 Professor Elizabeth Labone is the Executive Dean of the Faculty Education & Arts.
PhD(USyd) M.Ed(USyd) B.Ed(Prim)(UC)
Professor Labone has worked in Teacher Education and Leadership in higher education for over 25 years. She has extensive experience in leadership roles including; National Head of the School of Education and the State Head of the School of Education NSW/ACT at ACU, as well as Director of Higher Degree Research. She is currently on the Executive of the New South Wales Council of Deans of Education as well as a member of both the Victorian and Queensland Council of Deans of Education. Professor Labone has extensive knowledge of Teacher Education programs and policy across a range of contexts.
Professor Labone is an internationally recognised scholar in the field of teacher efficacy. Her specific expertise is in the formation of efficacy beliefs, the role of efficacy beliefs in teacher professional learning and collective efficacy in school improvement. She also has significant scholarship and research in building teacher capacity for working with marginalised students. Professor Labone's most recent projects include an international development program in Kiribati, Teach for Australia, Principal resilience in Catholic schools, and support for the achievement of graduate standards for Indigenous students. She has successfully engaged in a range of large funded projects including Office of Learning at Teaching (OLT) and Australian Research Council (ARC) Linkages grants.
Professor Labone commenced her academic career at the University of Sydney where she completed her PhD. Prior to her academic career she worked in Primary School Education both in the Catholic and government sectors. She has continued to engage strongly with the school sector in partnership projects, advisory and board roles.