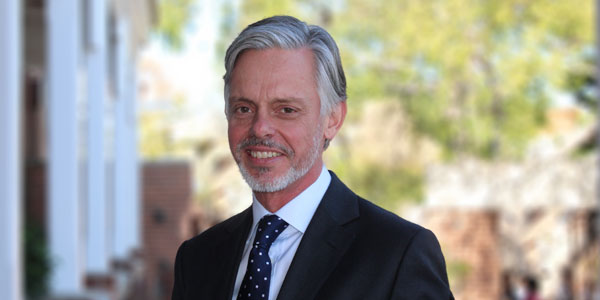 Michael Casey
Director, PM Glynn Institute
Campus address
ACU North Sydney Campus (MacKillop)
40 Edward Street, North Sydney
NSW 2060 Australia
Contact details
Email: michael.casey@acu.edu.au
Phone: +61 2 9465 9072
Biography
Michael Casey is Director of the PM Glynn Institute, a public policy institute established by Australian Catholic University within the Office of Government, Policy and Strategy in 2016. The Institute provides the Catholic community with a standing capacity to analyse public policy issues of concern not only to the Church and its ministries, but to the wider community as well. Its brief is to contribute to deeper thinking about important issues confronting the Catholic community and Australian society, with a strong focus on the wider context and emerging issues affecting the future. Michael's academic background is in sociology, law, English literature and history, and his published writings are focused on democracy, culture and religion.
Qualifications
LLB, Monash University 1999
PhD, La Trobe University 1998
BA (Hons.), Monash University 1989
Appointments
Senior Advisor Church Policy, Office of Government, Policy and Strategy, Australian Catholic University 2015-16.
Private Secretary to Cardinal George Pell AC 1997-2014.
Member of Australian Catholic University Ltd 2007-15.
Member of the Board of Governors, University of Notre Dame Australia, 2004-15; Adjunct Professor in the UNDA School of Philosophy and Theology 2009-11, and since 2015.
Foundation Member of the Board of Trustees Campion College Australia 2003-10.
Permanent Fellow in Sociology and Politics, John Paul II Institute for Marriage and the Family Melbourne 2000-08; Member of the Council of the Institute since 2008.
Publications/Articles
"How "to live in the truth" in democracy: Reflections on Václav Havel's "The Power of the Powerless" after almost 40 years". Paper delivered to the 14th German-American Colloquium on "The Public Character of Religion in Liberal Democracy", Rhode Island, July 2016. Publication forthcoming.
"The Puzzle of Intolerant Tolerance". In Anton Rauscher (ed.) Toleranz und Menschenwürde – Tolerance and Human Dignity, Duncker & Humblot (Soziale Orienterung, Band 21), Berlin: 2011 (Published in Australia in Solidarity: The Journal of Catholic Social Thought and Secular Ethics, 1:1, 2011).,
"The Feeling of Responsibility". In Anton Rauscher (ed.) Verantwortung in einer komplexen Gesellschaft - Responsibility: Recognition and Limits, Duncker & Humblot (Soziale Orienter-ung, Band 20), Berlin: 2010 (Published in Australia in Quadrant, 52:11, November 2008).
Editor, Cardinal George Pell, God and Caesar: Selected Essays on Religion, Politics and Society (Catholic University of America Press, 2008).
"Democracy and the Thin Veneer of Civilization". In Anton Rauscher (ed.) Die fragile Demokratie - The Fragility of Democracy, Duncker & Humblot (Soziale Orienterung, Band 19), Berlin: 2007 (Published in Australia in Quadrant, 50:11, November 2006).
Meaninglessness: the Solutions of Nietzsche, Freud and Rorty (Rowman and Littlefield, 2002).
Further information
Visiting Fellow, Ethics and Public Policy Center, Washington DC, Nov 2006–Jan 2007.
Oxford Advanced Leadership and Management Program, Säid Business School, University of Oxford, June 2014.