Earl Shorris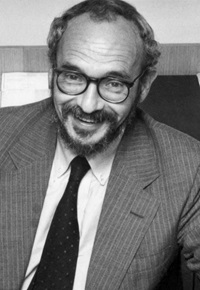 In 1995, Earl Shorris, a social critic and author, organized the first course at the Roberto Clemente Family Guidance Center in New York City. It provided free tertiary-level humanities education for disadvantaged adults, and supported students with resources, transport and catering. At the time, the prevailing view was that disadvantaged people need to be trained in vocational skills to equip them for work. In contrast, Shorris's view was that the Humanities empower people to think about and reflect upon the world in which they live. In turn, this promotes a broader re-engagement with society and the disadvantaged learn to see themselves, not as victims, but as agents of change. He said that the Humanities: "give people a sense of self, to see the world and themselves differently …People who know the humanities become good citizens, become active, not acted upon."
Since 1995, the Clemente program has been introduced into about 20 US cities as well in Canada, Australia, Mexico, Argentina and South Korea. It was also offered, with some variation in content, in Yucatan and Alaska for Native Americans.
---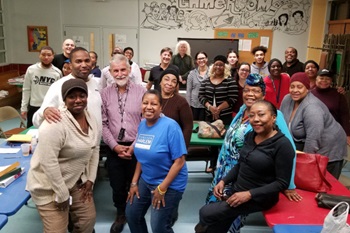 ACU's Professor Michael Griffith gave a class on Australian Indigenous literature to African American Clemente students in New York in January 2019. In the session in Harlem they explored Yothu Yindi and some of the poetry of the Stolen Generation (Eva Johnson, Kevin Gilbert, Oodgeroo Noonuccal, Lisa Bellear) together with art work and poetry by Paddy Nelson, Margaret Preston, Russell Drysdale, Judith Wright and others.
Early years in Australia
By 2002 people associated with the Society of St Vincent de Paul in Sydney, had taken notice of Shorris's ideas. He visited Sydney in March 2003 and suggested a phased approach to launching Clemente in Australia: a series of one-off seminars; then short Clemente courses followed by the full program. An interim working committee was established and favoured launching the full program. ACU, in collaboration with the St. Vincent de Paul Society and with financial assistance from the Sisters of Charity and Sydney City Council offered the first Australian Clemente program at the community centre of Vincentian Village in East Sydney in September 2003. The first Graduation Ceremony was held in Sydney Town Hall in 2006.
Clemente the Australian way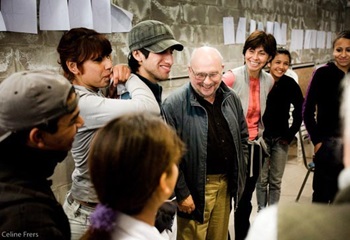 ACU's Clemente Australia has for the most part adopted the Clemente model outlined by Earl Shorris with some exceptions:
Students are formally assessed. Grading of assessment promotes and maintains the academic credibility of Clemente Australia.
Humanities units on offer in Clemente Australia are not as prescriptive as those outlined by Shorris.
There is no upper age restriction on Clemente Australia students.
Clemente Australia spreads
In 2005 the program, using the name Catalyst- Clemente, was established at the Mission Australia Centre in Surry Hills, Sydney. The following year Catalyst-Clemente was introduced at Mission Australia in Brisbane, initially at Café One on Wickham Terrace in Spring Hill.
When the Vincentian Village closed, the program moved to the Catalyst-Clemente Mission Australia site in Surry Hills.
The ACU-supported program expanded rapidly during this period ultimately leading to the establishment of seven sites in three states and the Australian Capital Territory.
Clemente timeline - 2003 to today
Year
Event
2003
Earl Shorris, creator of Clemente visits. First Clemente Australia centre at East Sydney NSW Vincentian Village
2004
ACU Academic Board approves Clemente program
2005
The first Catalyst- Clemente program starts at the Mission Australia Centre in Surry Hills Sydney
First students complete program
2006
Brisbane QLD
First graduation Certificate in Liberal Studies
Vincentian Village closes
2007
Campbelltown NSW
Snapshot – Mission Australia
7.30 Report ABC TV
ACU Research Grant
2008
Ballarat VIC
Fitzroy VIC
Perth WA Edith Cowan University starts
Australian Research Council Grant 2009-2011
2009
Canberra ACT
Newcastle NSW
Catalyst/Clemente Australia National Forum
ACU Clemente Australia Review
2010
Adelaide, Flinders University
2014
Mt Druitt NSW Caroline Chisholm Centre
2015
Hobart, University of Tasmania
Toowoomba, University of Southern Queensland
Morwell, Gippsland, Federation University
2019
Mt Druitt NSW Holy Family Centre Emerton

ACU-supported Clemente programs
The original working committee had all but ceased to function by 2006. The general oversight of the programme moved to Associate Professor Peter Howard and, in turn, to the ACU Institute for Advancing Community Engagement headed by Professor Jude Butcher. From 2018, ACU continues to coordinate Clemente Australia within the First Peoples and Equity Pathways Directorate.
Ballarat
The Ballarat program, established in 2008, has six partners — City of Ballarat, Ballarat Cares, The Smith Family, Centacare Ballarat, Highlands Regional Libraries and Federation University (previously the University of Ballarat). The involvement of local government and partnership with another university are unique and effective features of the Ballarat model.
Campbelltown/Macarthur
In 2007 the St Vincent de Paul Society – Wollongong, with the assistance of the Presentation Sisters and ACU, established Clemente at The Nagle Centre in Campbelltown in south western Sydney. Clemente still operates from the Nagle Centre, serving the wider Macarthur area with the continued support of St Vincent de Paul Society. Macarthur Clemente is deeply embedded in community being over an hour away from the nearest ACU campus.
Canberra
In 2009, the St Vincent de Paul Society with ACU established a Clemente program in Canberra.
The first unit was delivered from a community site but since then the program has moved to the ACU campus. The Canberra program is conducted in a style that parallels mainstream university programs. Its Pathways course includes an orientation program and a bridging program between semesters to help students develop the skills required for their next unit of study.
Fitzroy Melbourne
The Catalyst Clemente program was established in Melbourne in 2008 in partnership with Mission Australia. The program was supported by learning partners from two major Melbourne law firms —Middletons and Landers & Rogers. Lectures started at Mission Australia in Lonsdale Street then moved to the Neighbourhood Justice Centre in Collingwood. In 2012, Clemente Fitzroy emerged in partnership with CatholicCare and now operates at the ACU St Patrick's campus in Fitzroy.
Mt Druitt
The Clemente Mt Druitt program was established in 2014 at the Caroline Chisholm Centre for Social Justice in a partnership of St Vincent de Paul (NSW) Western Sydney and ACU. After the site was sold in 2018, the Holy Family Parish has embraced the program, hosting classes at the Holy Family Centre in Emerton since the beginning of 2019. Links have also been established with the Jesuit Refugee Services and CatholicCare Parramatta.
South Brisbane
Clemente Brisbane was established in 2006 at Café One on Wickham Terrace, Spring Hill. At that time, ACU was in partnership with Mission Australia while the law firm Minter and Ellison provided the learning partners. Since 2013, and with a new partnership arrangement, the Clemente program shifted to Common Ground in South Brisbane. An enduring partnership between ACU, St Vincent de Paul Society, the Sisters of Mercy and Micah Projects continues to provide a firm foundation for Clemente Brisbane.
Surry Hills Sydney
In October 2005 the Catalyst- Clemente program started at the Mission Australia Centre in Surry Hills where it continues today. It is the longest running Clemente program in Australia The foundation partnership between Mission Australia and ACU has proved to be strong and sustainable over this period. Mission Australia recruits and trains learning partners who come from all walks of life.
Other Clemente sites
Over the years other universities across Australia have partnered with community organisations to deliver Clemente.
Edith Cowan University, Western Australia
In 2008, ECU's School of Communications and Arts partnered with Mission Australia to establish a Catalyst Clemente program. This program ran from 2008 to 2013 in Maddington at Mission Australia's facility, Wattle House. ECU continues to offer the Clemente program in partnership with St Vincent de Paul WA at Midlands and Joondalup.
Flinders University, South Australia

Flinders University partnered with Mission Australia to establish Catalyst Clemente in 2010 in Adelaide.
University of Tasmania, Tasmania
Clemente commenced in Tasmania in 2015 with an extensive network of partners and sponsors including St Vincent de Paul, Anglicare, CatholicCare, The Smith Family, Hobart City Council, Rotary clubs, Edmund Rice Centre, LINC Centres, The Federal Group and St Mary's College. The Coordinator of Clemente Tasmania, Dallas Williams, is an Honorary Fellow of ACU.
University of Southern Queensland, Queensland

The Clemente Toowoomba program started in 2015 and is a partnership between USQ and St Vincent de Paul Society in Toowoomba. Its unique model involves a blend of face-to-face learning and online learning.
Federation University, Victoria
Federation University partners with ACU in the Ballarat Clemente program. Federation Clemente Gippsland commenced in 2015.